http://danstasiewski.org/?option=Binary-Option-Methods-Research-Paper Binary Option Methods Research Paper
http://automotorblog.com/?option=Decent-Dts-On-Forex Decent Dts On Forex
60 Seconds Binary Option Brokers Class
I've never worked this hard, this long and been this emotionally involved in something that's lasted only a few seconds since the time I lost my virginity.
Said about Godzilla teaser that screened at Comic-Con back in July:
The reaction has been amazing and I can't wait for the fans to see our final product. I've always been interested in Godzilla and the ideas around him. I really wanted to see another Godzilla film and jumped at the opportunity. My main idea was to imagine 'If this really happened, what would it be like?' I want to take a grounded, realistic approach to a Godzilla film.
Godzilla is best known as an Japanese film franchise that ran for 28 pictures between 1954 and 2004 – Roland Emmerich directed a previous Hollywood remake in 1998, a loose remake of the  giant monster classic Godzilla.
Edwards will direct from a script originally drafted by David Callaham (The Expendables), David S. Goyer (The Dark Knight) and Max Borenstein (The Seventh Son).
Casting on the film is set to start in a few weeks, and the film is currently scheduled for release in May 2014.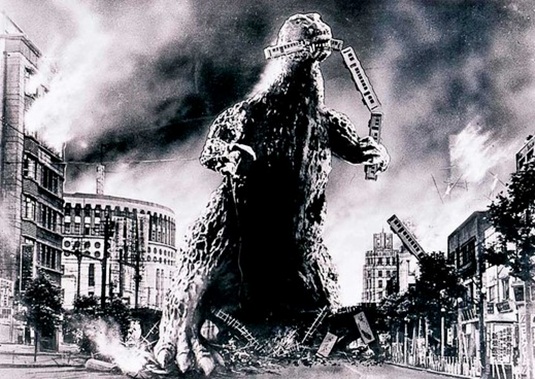 Source: Coventry Telegraph