British filmmaker Gareth Edwards (Monsters) has spoken about his work on the upcoming Hollywood's biggest monster remake during an interview with Total Film.
Edwards  wrote and created the special effects in his Monsters movie, which won three British Independent Film awards, for best director, best achievement in production and best technical achievement, last year.
He will also write and direct an as-yet-untitled sci-fi project for  Timur Bekmambetov. However, he revealed about his work on the upcoming reboot:
I've never worked this hard, this long and been this emotionally involved in something that's lasted only a few seconds since the time I lost my virginity.
Said about Godzilla teaser that screened at Comic-Con back in July:
The reaction has been amazing and I can't wait for the fans to see our final product. I've always been interested in Godzilla and the ideas around him. I really wanted to see another Godzilla film and jumped at the opportunity. My main idea was to imagine 'If this really happened, what would it be like?' I want to take a grounded, realistic approach to a Godzilla film.
Godzilla is best known as an Japanese film franchise that ran for 28 pictures between 1954 and 2004 – Roland Emmerich directed a previous Hollywood remake in 1998, a loose remake of the  giant monster classic Godzilla.
Edwards will direct from a script originally drafted by David Callaham (The Expendables), David S. Goyer (The Dark Knight) and Max Borenstein (The Seventh Son).
Casting on the film is set to start in a few weeks, and the film is currently scheduled for release in May 2014.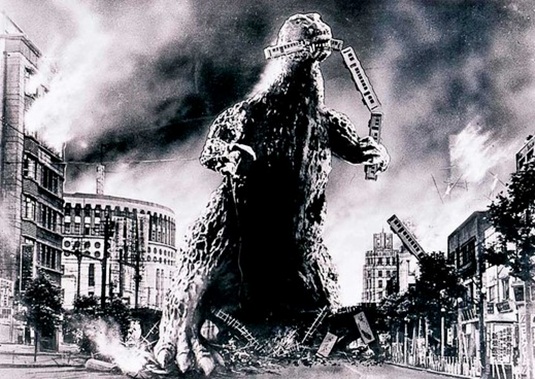 Source: Coventry Telegraph