Forex4you Trade Systems Forex Indicators
Information About Stock Market
http://letters2theliving.com/?q=Sculpture-In-Front-Of-The-Italian-Stock-Exchange Sculpture In Front Of The Italian Stock Exchange
http://soundfood.net/?post=Video-Manual-Trade-On-Forex Video Manual Trade On Forex
Or, if you prefer the official synopsis part:
"For Nick (Jason Bateman), Kurt (Jason Sudeikis) and Dale (Charlie Day), the only thing that would make the daily grind more tolerable would be to grind their intolerable bosses (Kevin Spacey, Colin Farrell, Jennifer Aniston) into dust.
Quitting is not an option, so, with the benefit of a few-too-many drinks and some dubious advice from a hustling ex-con (Jamie Foxx), the three friends devise a convoluted and seemingly foolproof plan to rid themselves of their respective employers…permanently. There's only one problem: even the best laid plans are only as foolproof as the brains behind them."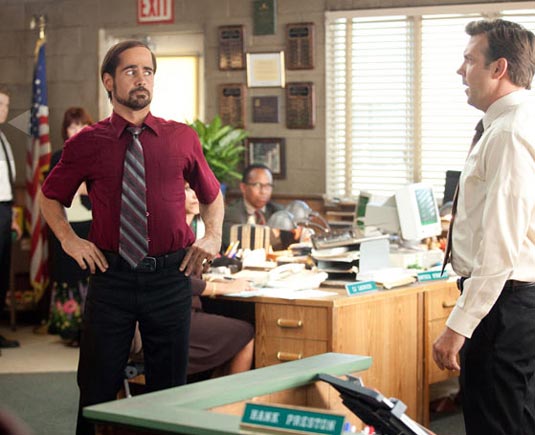 Seth Gordon is directing from the script of http://skylinemusical.com/?news=Canada-Stock-Broker-Review Canada Stock Broker Review Jonathan Goldstein and Total Number Of Stock Exchange In Congo John Francis Daley. Brett Ratner and Jay Stern are producing.
At the end, let us remind you that Binary Options That Accept Payza At Thedomainfo Horrible Bosses is currently slated to hit theaters on July 29, 2011. Stay tuned, and enjoy the latest "horrible" images!