How To Make Money Online Under The Table
Free Real Time Binary Options Charts
Indicators For Trading In Gold On Forex
Do you think he should stick to taking smaller parts in different types of films like he did in Hugo and will again in Django Unchained?
Or could he be far more effective if turned his comedic talents inwards and portrayed someone like Prime Minister Binyamin Netanyahu?
However, The Dictator hits theatres May 16th, 2012.
Check out this one-sheet that uses PhotoShop to weave elements into Cohen's already familiar visage.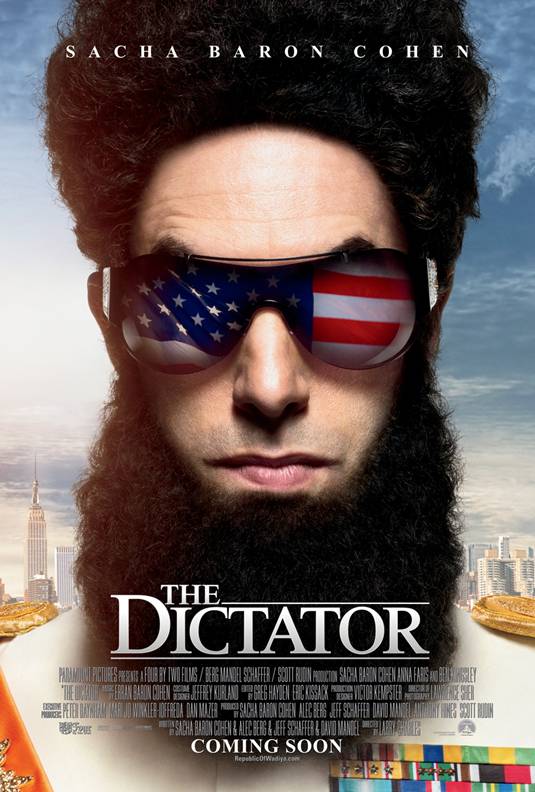 Source: Empire