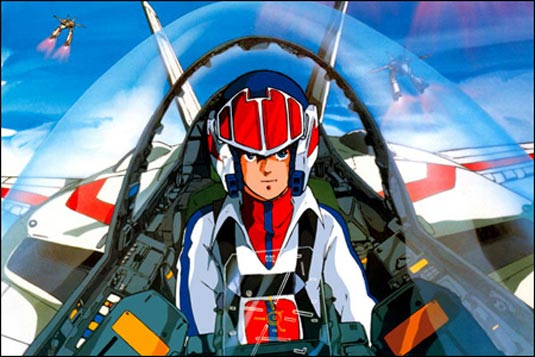 With Guillermo del Toro's Pacific Rim marking the good starting point for introduction of mecha adaptations, it was only a matter of time before we'd hear about Robotech.
The animated Japanese series has been in 'development hell' since 2007, but is now reportedly set up at Warner Bros. with commercials helmer Nic Mathieu in negotiations to direct.
Quite a number of screenwriters have been involved with the project before, but this is the first time producers 'went to a quest' for a director who could bring the 80s series into modern times, so I guess all of this means that the adaptation is finally moving forward, and of course, a big score for Mathieu.
According to THR, Robotech is finally settling up at Warner Bros. with Mathieu in talks to direct. Mathieu is known for his work with CG effects, but Robotech would be his first feature debut… unless, of course, he gets some experience on David Koepp's The Wind or the Shawn Levy-produced sci-fi thriller Story of Your Life first.
Taking place at a time on Earth when we've developed giant mecha, the robots are used to fight off three successive alien invasions. Much like in Pacific Rim, which was obviously influenced by Robotech, the fate of the world rests in the hands of two young pilots.
Check out the opening of Robotech below (to this day, its intro music gives me the 'chills of joy') and stay tuned for updates: