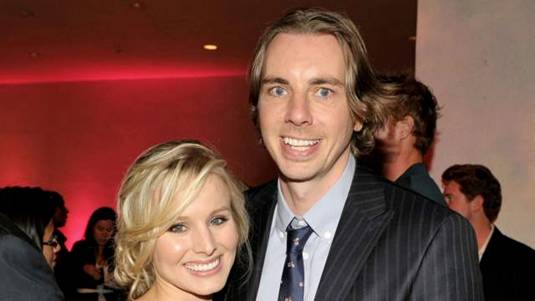 Open Road Films has picked up domestic rights to the romantic action comedy Hit and Run, starring, written and co-directed by comic talent Dax Shepard. The road movie has a sprawling ensemble including Kristen Bell, Bradley Cooper, Tom Arnold, Beau Bridges and Kristin Chenoweth.
Co-directed by David Palmer, the film centers on a former getaway driver Charlie Bronson (Shepard) who busts out of the Witness Protection program is chased by police (Arnold) and former gang associates (Cooper) as he races his girlfriend (Bell) to Los Angeles for her dream job.
Open Road Films's CEO Tom Ortenberg said during the today's announcement:
Dax Shepard is one of the most exciting comedic talents working today. He has assembled a brilliantly talented cast in a wildly fun and funny movie. We are thrilled to be in business with him, as well as producer Andrew Panay, and look forward to bringing Hit and Run to audiences around the country.
Shepard, who was an actor on Punk'd with Ashton Kutcher, explains:
My number-one passion after Kristen and work is motorsports — I'm interested in almost anything with an engine. This movie is like a giant cake made with my three favorite ingredients: my fiancée, my best friends and all my favorite cars. It was a six week-long birthday party!
He is also one of the main characters (Crosby) in the NBC show Parenthood.
There is still no release date has currently been announced, so please keep checking back for updates they become available.