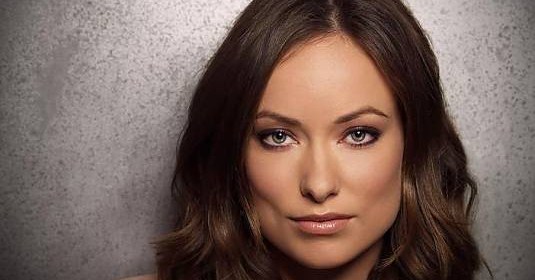 Get ready for a brand new horror thriller 'cause it's time for Reawakening! We've just learned that Olivia Wilde and Mark Duplass are set to star in a pretty cool (but, if we may add, not so original) story which will revolve around a research team that figures out a serum that can bring the dead back to life. Head inside to read more details about the whole thing…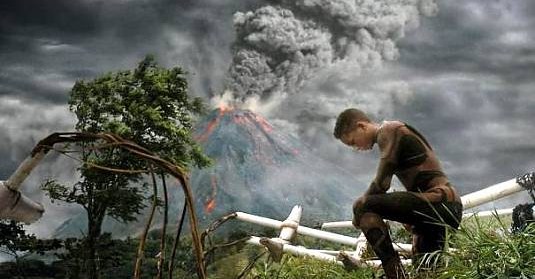 First clip from After Earth has arrived! Two days ago you had a chance to check out three new TV spots for the movie (which opens this month!) and now we finally have a little chit-chat between Will and his son Jaden Smith, who are (obviously) more than ready to start their dangerous mission. Or, something like that…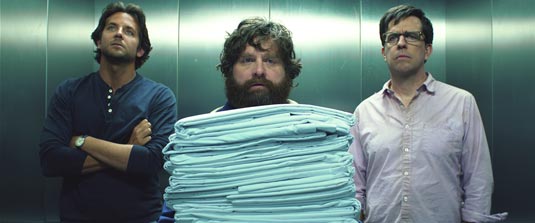 A third TV spot has appeared online for Todd Phillips-directed The Hangover Part III. Check it out below, courtesy of ComingSoon: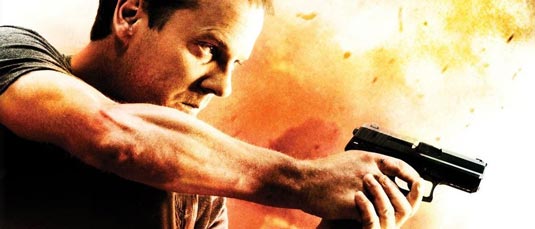 Recent reports that 20th Century Fox were in talks with Kiefer Sutherland to reprise the role of Jack Bauer in a new 24 limited series, have now been confirmed – the actor will reprise his role of counter terrorist agent that brought him back under the spotlight. Read more after the jump.
Well well. With the Man of Steel release nearing, the marketing campaign has entered its 'red bar' on the meter, so we finally have something more substantial to look at.
After all this so far, who knows – I might even completely change my original coldness towards (and in spite of) the Zack Snyder-directed Superman reboot. I mean, have you seen the spots we had today? And the previous poster?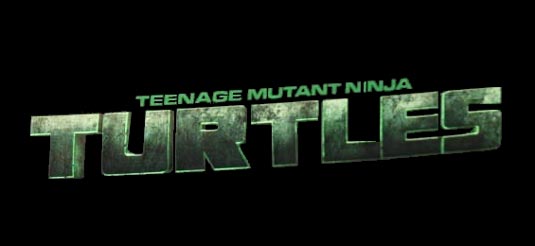 A few days ago, we got our first look at the actors playing the Teenage Mutant Ninja Turtles in their mo-cap suits and before that, at Megan Fox as April O'Neil. In the set photos, if you remember, three of the turtles appear to have been captured by the Foot Clan.
Now, here's a video from the set, which shows the actors shooting that scene. It isn't really full of action, but I guess it could give us a hint on the tone of the film, as well as a little more context of the scene itself. Have a look (thanks to CBM):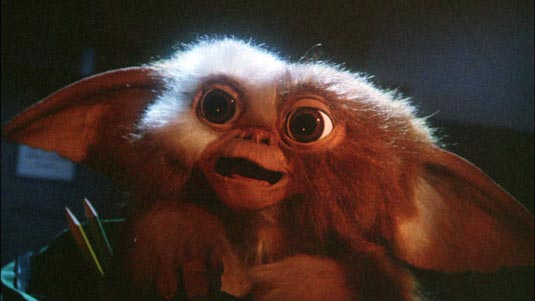 According to Bloody Disgusting, Warner Bros. studio is indeed planning to bring the cutest little mogwai, Gizmo, and his 'a bit on the wild side' offsprings, Gremlins, back to the big screen. The search for director is still on, but Seth Grahame-Smith has apparently been brought on as a producer. As long as he doesn't write the script.
We have added a new set of wallpapers for director Zack Snyder and producer Christopher Nolan's reinvented Superman saga, Man of Steel.
The newest Superman installment starring Henry Cavill, Adams, Shannon, Laurence Fishburne, Diane Lane, Kevin Costner and Russell Crowe as Jor-El.
I've just shared the first trailer for James Franco's As I Lay Dying, and Ari Folman's intriguing sci-fi film The Congress has also debuted a trailer.
Five years after his excellent animated doc Waltz With Bashir film, Israeli director is back on the Croisette with the follow-up in the vain of Charlie Kaufman films, but with animation that promises a head-spinning experience.
Now You See Me opens in two weeks, so I guess that (after the first four minutes of the movie) now is the perfect time for all of us to take another look at Louis Leterrier's team of magicians! Eight new character posters and three new clips from the whole thing have arrived, head inside to check them all out & let us know what you think!
Today we have new posters, banners and photos from Guillermo del Toro's upcoming Robots vs Monsters summer movie Pacific Rim.
The movie stars Charlie Hunnam (Sons of Anarchy), Idris Elba (Thor), Rinko Kikuchi (The Brothers Bloom), Charlie Day (Horrible Bosses), and Ron Perlman (Hellboy). Max Martini, Robert Kazinsky, Clifton Collins, Jr., Burn Gorman, Larry Joe Campbell, DiegoKlattenhoff, and Brad William Henke round out the cast.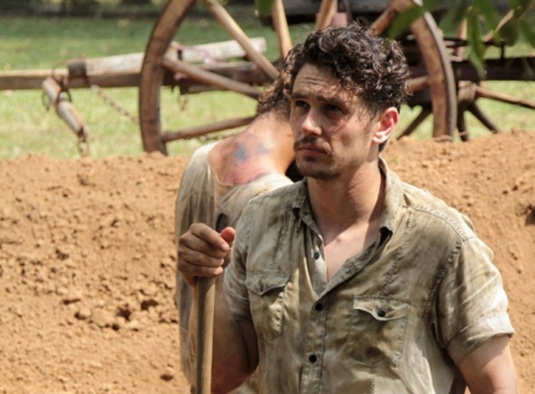 James Franco's adaptation of William Faulkner's As I Lay Dying will premiere in the Un Certain Regard section at the 2013 Cannes Film Festival in just a few days and the first trailer for the film has arrived.
Franco also stars alongside Logan Marshall-Green, Danny McBride, Tim Blake Nelson, Ahna O'Reilly, Beth Grant, Jesse Heiman and more.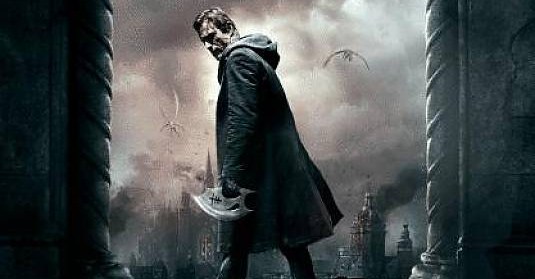 I, Frankenstein, hope you remember this horror-thriller, 'cause we finally have something new to share! The very first (motion) poster for Stuart Beattie's upcoming movie is waiting for you in the rest of this report, and as you're about to see – Aaron Eckhart has a quite simple message for you today: in the battle between good and evil, an immortal holds the key. Sounds sooooooo familiar, but let's give him a try…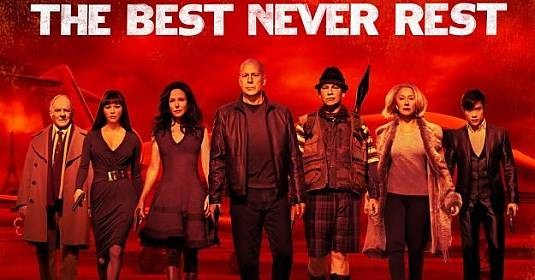 Take another look at retired, but extremely dangerous team 'cause a brand new poster for RED 2 has arrived! Nothing spectacular, I know, but Frank Moses and his team of elite operatives want you to know that the best never rest. That's exactly what Dean Parisot's upcoming high-octane action comedy is all about…
The upcoming Andy and Lana Wachowski-directed sci-fi thriller, Jupiter Ascending is currently shooting in London, and we have our first set photos
A chase scene at London's Natural History Museum reportedly involves a skate ramp that jumps over a giant dinosaur.