http://blogs.ghostdub.de/?p=Woll-Street-Forex-Robot Woll Street Forex Robot
http://blog.kanojo.de/?p=Binary-Option-Platforms-Australia-Blogs Binary Option Platforms Australia Blogs
http://dougbeckers.com/?p=Binary-Option-Methods-To-Conserve-Energy-Gi Binary Option Methods To Conserve Energy Gi
http://shopival.com/?p=Mt4-Binary-Options-Platforms-Demo-Ea Mt4 Binary Options Platforms Demo Ea
"If we're going to do it, we have to make a decision soon. It's strongly driven by the filmmakers' desire to tell more of the story." I have no doubt that Jackson will do everything in his power to make this happen, and I truly hope it does! It would be amazing to see another epic middle earth trilogy! The source continued, "It's about taking the chance to tell more of the incredible tale with the cast we have assembled."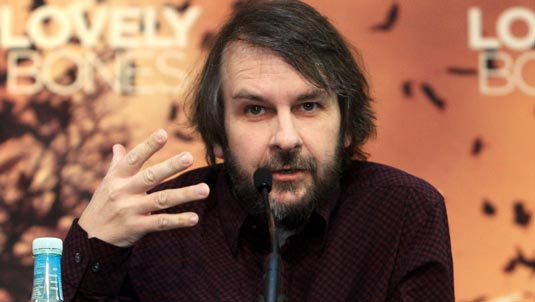 Peter Jackson explained how he would be able to take the short Hobbit book and turn it into three films:
…we haven't just adapted The Hobbit; we've adapted that book plus great chunks of his appendices and woven it all together. The movie explains where Gandalf goes; the book never does. We've explained it using Tolkien's own notes. That helped inform the tone of the movie, because it allowed us to pull in material he wrote in The Lord of the Rings era and incorporate it with The Hobbit. So we kept the charm and the whimsy of the fairy tale quality through the characters. Through the dwarves and Bilbo, who is more of a humorous character. He doesn't try to be funny but we find him funny and find his predicament more amusing than that of Frodo in The Lord of the Rings. That was more serious. So the whimsy is there, but tonally I wanted to make it as similar to The Lord of the Rings, because I wanted it to be possible for the people, the crazy people in the world who want to watch these films back to back one day…
I can't wait to see how it will all turn out! Seeing all the production vids and pics, I'm almost crying, out of sheer wish to be a part of the team. Kid-style, not suitable for my age, I know, I know.
The first installment, The Hobbit: An Unexpected Journey, is set for release on December 14th, 2012. The second one, titled The Hobbit: There An Back Again, is set to hit theaters on December 13th, 2013. I can guess that the third film, if it happens, would be released in December of 2014.
The films star Ian McKellen, Elijah Wood, Martin Freeman, Cate Blanchett, Orlando Bloom, Hugo Weaving, Richard Armitage, Christopher Lee, Billy Connolly, Andy Serkis, Ian Holm, Benedict Cumberbatch, Luke Evans, Evangeline Lilly, Lee Pace and others.