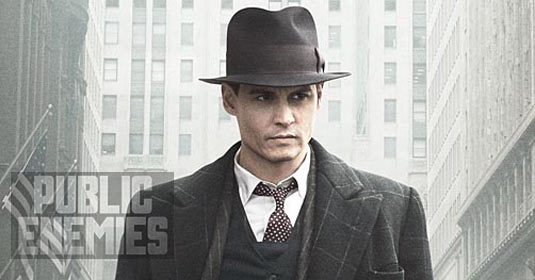 New international trailer for Michael Mann's upcoming crime drama "Public Enemies," starring Johnny Depp and Christian Bale is online.
The film is based on Brian Burrough's book "Public Enemies: America's Greatest Crime Wave and the Birth of the FBI, 1933-34″ set during the great crime wave of 1933-34, when the government's attempts to stop Depression-era criminal legends such as John Dillilnger, Baby Face Nelson and Pretty Boy Floyd transformed J. Edgar Hoover's FBI into the country's first federal police force.
Michael Mann's "Public Enemies" which also stars David Wenham, Marion Cotillard, Branka Katic, Giovanni Ribisi, Stephen Dorff and Billy Crudup is set for release on July 1, 2009.