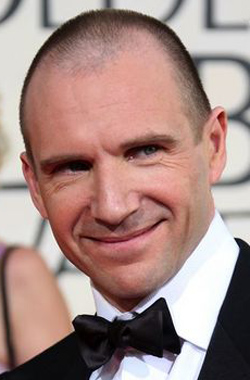 We already told you that this is going to be something awesome! Too bad if you didn't trust us, because today we are here again to talk about Tomas Alfredson's upcoming adaptation of John Le Carré's best-selling spy thriller Tinker, Tailor, Soldier, Spy, and we have a huge casting update for you guys!
Ralph Fiennes will join this project, which already includes great names: Colin Firth, Gary Oldman and Michael Fassbender!
Set in the aftermath of the cold war, the thriller tells the tale of a spy-hunt within the highest echelons of the British Secret Intelligence Service:
"The enduring novel by one of the greatest storytellers follows George Smiley, who is a troubled man of infinite compassion, and also a single-mindedly ruthless adversary as a spy.
The scene which he enters is a Cold War landscape of moles and lamplighters, scalp-hunters and pavement artists, where men are turned, burned or bought for stock. Smiley's mission is to catch a Moscow Centre mole burrowed thirty years deep into the Circus itself."
Gary Oldman would play George Smiley, previously played by Sir Alec Guinness in the 1979 TV series, while Colin Firth, Michael Fassbender and David Thewlis will most probably fill roles as various intelligence heads and bureaucrats who the British government believe could be Russian spies, although nothing is official about that at this moment. However, with this extraordinary cast seems that nothing could go wrong.
Peter Morgan wrote the screenplay for the movie, which will go into production this September, and the movie is set to hit cinemas in 2012.
With every new detail about Tinker, Tailor, Soldier, Spy we'll be back. Stay tuned!