Just when you thought it's over, here we are with X-Men: First Class update!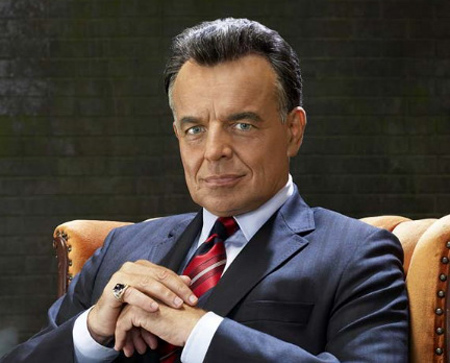 Twin Peaks star, Ray Wise revealed that he'll be playing the Secretary of State in Matthew Vaughn's upcoming prequel.
Wise said "he'll be going to shoot in a couple weeks and that that he thinks his role might require a bit of special effects." Anyone interested?
You already remember the official synopsis, but still, little reminder of "the epic beginning of the X-Men saga.
Before Charles Xavier and Erik Lensherr took the names Professor X and Magneto, they were two young men discovering their powers for the first time. Before they were archenemies, they were closest of friends, working together, with other Mutants (some familiar, some new), to stop the greatest threat the world has ever known.
In the process, a rift between them opened, which began the eternal war between Magneto's Brotherhood and Professor X's X-Men."
And, here's full cast list: James McAvoy as Professor Charles Xavier, Michael Fassbender as Magneto, Bill Milner as Young Magneto, Nicholas Hoult as Beast, Caleb Landry Jones as Banshee, Jennifer Lawrence as Mystique, Morgan Lily as Young Mystique, Kevin Bacon as Sebastian Shaw, Edi Gathegi as Darwin, Jason Flemyng as Azazel, Rose Byrne as Moira MacTaggert, Oliver Platt as The Man in Black, January Jones as Emma Frost, Zoe Kravitz as Angel Salvadore and Álex González as Riptide.
X-Men: First Class is set to open on June 3, 2011.