John Woo's historical epic "Red Cliff", reportedly the most expensive film ever made in Asia, has earned 108 million yuan (15.8 million U.S. dollars) in Chinese mainland since its cinema debut last Thursday.
The opening weekend box office takings are a record for a Chinese film, compared to other domestic blockbusters such as Zhang Yimou's "Curse of the Golden Flower"(96 million yuan) and Ang Lee's "Crouching Tiger, Hidden Dragon", the Shanghai-based Oriental Morning Post reported on Tuesday.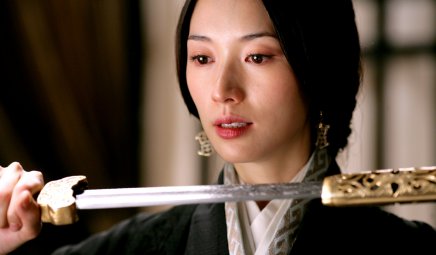 "Red Cliff" beat the Dreamworks production, "Kung Fu Panda", which earned about 50 million yuan in ticket sales on the opening weekend.
The first of this two-part epic motion, adapted from China's classic historic fiction Romance of the Three Kingdoms, hit cinemas in Asia on July 10.
It also opened strongly in Taiwan, Hong Kong and elsewhere in Asia, including the Republic of Korea and Singapore, taking in a total of 25 million U.S. dollars across Asia.
Hollywood blockbuster "Transformers" took five days to break the 100 million yuan (15 million U.S. dollars) mark in the Chinesemainland last year.
"Red Cliff" is based on Chinese history in the 2nd and 3rd Century, during which China split into three kingdoms following the fall of Han Dynasty, and after decades of war and peace, reunified under a new dynasty, Jin. It tells of a battle fought with over one million men in 208 AD. During the battle, the joint force of two warlords, Sun Quan and Liu Bei, defeated the much stronger invading army led by warlord Cao Cao. Shortly after the battle, the Han dynasty officially ended and China split to three kingdoms.
Award-winning Hong Kong actor Tony Leung, Taiwan supermodel LinChi-ling and Taiwanese-Japanese heartthrob Takeshi Kaneshiro are among the film's A-list cast.