http://bmwcoop.com/?option=Famous-Forex-Trading-Strategies Famous Forex Trading Strategies
Forex Of Ninpo Scalp To Download Indicators
http://minuevohogar.cl/?p=How-To-Start-Binary-Option-Trading-Download How To Start Binary Option Trading Download
And so I'm gonna play that character. Joe Pesci is gonna be in it, Al Pacino is gonna be in it and Marty's going to direct it."
And, when asked will it happen for sure, he added: "I'm hoping it happens. We're really working towards making it happen…Yeah, I mean I'd never say it if I never fully committed and stuff."
Let me remind you that The Irishman will be based on a book called I Heard You Paint Houses, which is a biopic on Frank Sheeran, the notorious mob hitman who apparently carried out more than 25 hits, so no wonder it's going to be an interesting take on a book that's about the assassin who supposedly killed Jimmy Hoffa.
And De Niro previously stated that: "Steve Zaillian wrote the first script, which is terrific. The other part, Eric Roth is supposed to do it. And we're hoping to move these things together."
In a meanwhile, we have more updates on Scorsese's future projects. It goes like this – Scott Rudin has joined the producing team of Martin Scorsese's in-development Frank Sinatra biopic.
You already know that the project is set at Universal, and that Mandalay's Peter Guber and Cathy Schulman secured the life and music rights for the legendary singer and actor. Scorsese is quite enthusiastic about the whole thing, and is hoping an approach with a few actors playing the singer at various points in Sinatra's life.
He previously explained: "We can't go through the greatest hits of Sinatra's life. We tried this already. Just can't do it. So the other way to go is to have three or four different Sinatras. Younger. Older. Middle-aged. Very old. You cut back and forth in time – and you do it through the music. See what I'm saying? So that's what we're trying for. It's very tricky."
Well, with this team on board, we definitely have no doubts that the upcoming Scorsese's projects will be as great as usual. We'll keep an eye on them, so stay tuned!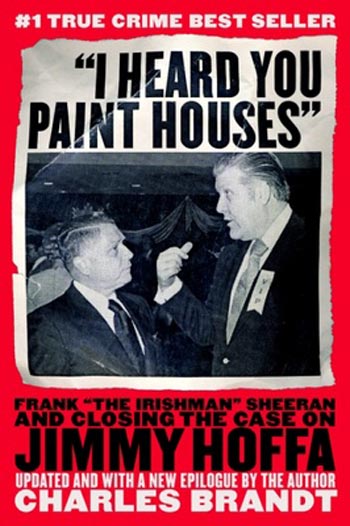 I Heard You Paint Houses (The Irishman)