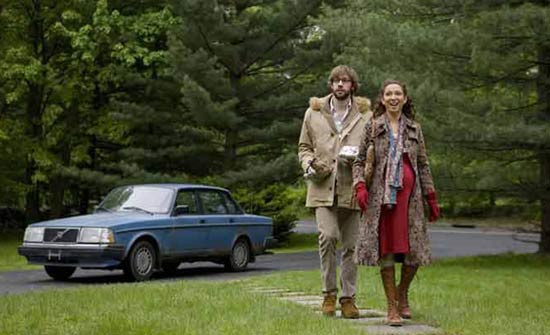 It has been announced that Sam Mendes' latest movie will open Edinburgh Film Festival which runs from June 17- 29, 2009.
Mendes' ("Road to Perdition,""Jarhead,""Revolutionary Road" and Oscar-winning "American Beauty") road-trip comedy "Away We Go" will be the Opening Gala at this year's festival.
This funny and heartfelt film, from an original screenplay by Dave Eggers and Vendela Vida, follows the journey of an expectant couple (John Krasinski and Maya Rudolph), as they travel the U.S. in search of the perfect place to put down roots and raise their family. Along the way, they have misadventures and find fresh connections with an assortment of relatives and old friends who just might help them discover "home" on their own terms for the first time.
The movie features the music of Alexi Murdoch.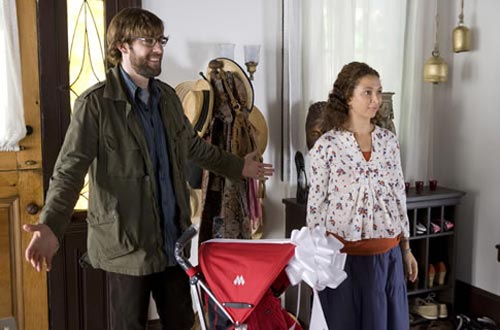 EIFF artistic director Hannah McGill said: "We're absolutely delighted to open the Festival with a wonderful film that marks a distinct change of pace for one of Britain's most celebrated contemporary directors, Sam Mendes."
Mendes said:
"I'm absolutely thrilled that Away We Go will have its international debut at the Edinburgh Film Festival, and especially pleased to be the Opening Night. I was last in Edinburgh in 1987 at the Fringe, and most nights the cast outnumbered the audience, so I'm really looking forward to returning – hopefully to a full house!"
"Away We Go" also stars Jeff Daniels, Carmen Ejogo, Jim Gaffigan, Maggie Gyllenhaal, Josh Hamilton, Allison Janney, Melanie Lynskey, Chris Messina, Catherine O'Hara, and Paul Schneider and opens the UK theaters on September 18, 2009.