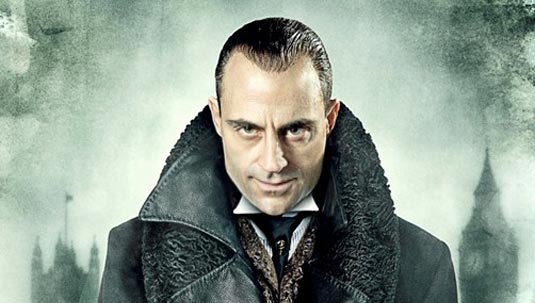 Thanks to MSN we now have new character poster from the upcoming "Sherlock Holmes" movie, featuring a look at villain Lord Blackwood (Mark Strong).
Set in 1891, the film revolves around Holmes and Watson as they try to stop a conspiracy that could destroy Britain, opening with Holmes apprehending cult leader 'Lord Blackwood' (Mark Strong), who promises he will return from the dead and exact his revenge, while being led to the gallows.
Guy Ritchie's (Snatch, RocknRolla) "Sherlock Holmes" also stars Robert Downey Jr, Rachel McAdams, Jude Law and Kelly Reilly.
"Sherlock Holmes" is scheduled for release on December 25th, 2009.