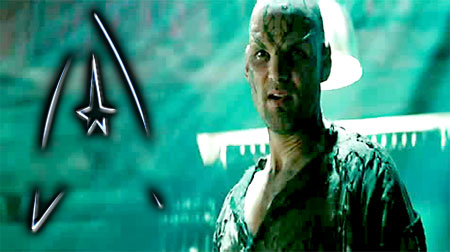 Paramount Pictures released first TV spot for the upcoming J.J. Abrams' "Star Trek" film.
It is being reporting that the upcoming film will be shown not only in conventional theaters, but also IMAX. The movie was not shot with IMAX cameras, but will instead be converted to 70mm for the extra large screens.
To me, it's shocking that there are actually people out there who still haven't been won over by the IMAX format. Presumably these are people who live in an area where there simply isn't a theater, or who have stubbornly refused to visit one. This isn't exactly a new innovation. You and I know better. Be in the IMAX seat next to me for Star Trek on May 8th of next year.
Star Trek stars John Cho, Ben Cross, Bruce Greenwood, Simon Pegg, Chris Pine, Zachary Quinto, Winona Ryder, Zoe Saldana, Karl Urban, Anton Yelchin, Eric Bana and Leonard Nimoy.
"Star Trek" is set to land in theaters everywhere on May 8th, 2009 next summer!
For more movie info you can visit Star Trek Movie Page
[source: DVD-Forum]