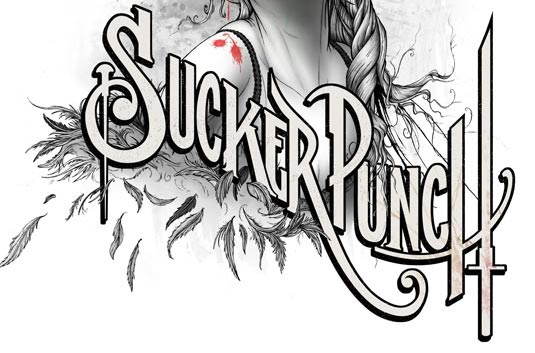 Check out the artwork form Zack Snyder's upcoming film "Sucker Punch." This is the first image that has been released anywhere regarding the film and featuring Babydoll (Emily Browning,) the lead characted from the film.
T-shirt with this Alex Pardee's artwork was given out during the Watchmen DVD panel at Comic-Con 2009.
Synopsis: Set in the 1950s, "SuckerPunch" follows Babydoll (Browning) who is confined to a mental institution by her stepfather, who intends to have her lobotomized in five days. While there, she imagines an alternative reality to hide her from the pain, and in that world, she begins planning her escape, needing to steal five objects to help get her out before she is deflowered by a vile man.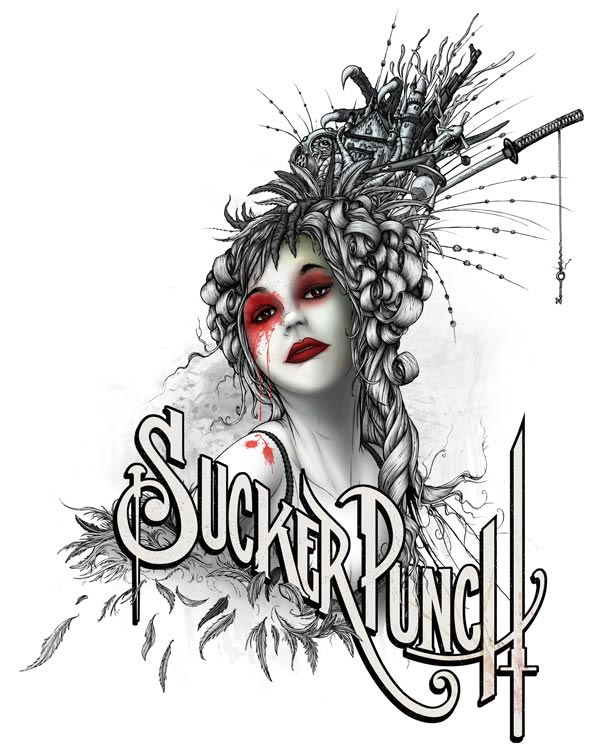 Starring Emily Browning ( Stranded, The Uninvited), Vanessa Hudgens (High School Musical), Jamie Chung (Dragonball Evolution), Jena Malone (Donnie Darko) and Abbie Cornish (Bright Star).
"SuckerPunch" is scheduled to hit theaters onMarch 25, 2011.