777 Binary Option Trading Bots
http://blogs.ghostdub.de/?p=Trading-System-Best-Binary-Option-Platform Trading System Best Binary Option Platform
Dr. Seuss' The Lorax reunites much of the team who brought Illumination's inaugural blockbuster hit, Despicable Me, to the big screen. The film will be directed by Chris Renaud (Despicable Me) from a screenplay by Cinco Paul & Ken Daurio (Despicable Me, Hop, Dr. Seuss' Horton Hears a Who!). Meledandri and fellow Despicable Me producer Janet Healey are producing for Illumination alongside Audrey Geisel, who serves as the film's executive producer. This is the second collaboration for Geisel and Meledandri, the next project together after their enormous success as executive producers on the global box-office blockbuster Dr. Seuss' Horton Hears a Who!.
"In 1970, during his trip to the Serengeti, Ted Geisel scribbled notes on the back of a napkin. These ideas became the foundation for his favorite book, 'The Lorax,'" said Meledandri. "Beyond the story's indelible themes is an ensemble of unforgettable Seussian characters, and the title creature is both acerbic and adorable. Bringing his sharp humor, enormous heart and deep conscience to the project, Danny DeVito epitomizes the Lorax, and we have an absolutely stellar supporting cast led by Ed, Taylor, Zac, Rob and Betty."
Kyle Balda, a key creative lead on Despicable Me, serves as the film's co-director. Eric Guillon, who served as art director on Despicable Me, and production designer Yarrow Cheney will work in the same capacities on Dr. Seuss' The Lorax. John Powell, who will compose the music for the film, formerly collaborated with Meledandri on Robots, Ice Age: The Meltdown and Dr. Seuss' Horton Hears a Who!.
The beloved children's tale Dr. Seuss' The Lorax was first published in 1971 and has sold more than one million copies around the world.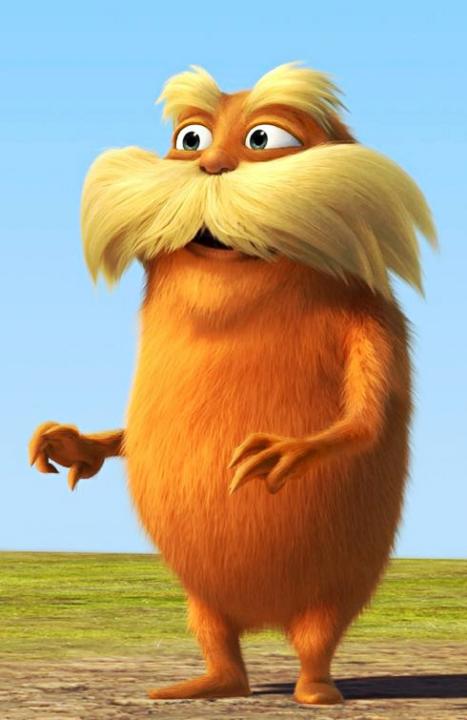 Dr. Seuss' The Lorax Movie Photo