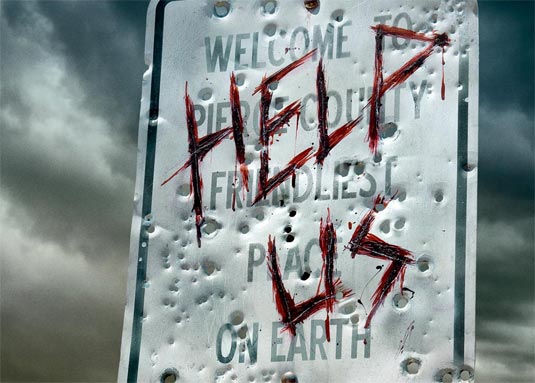 Overture Films just sent us their teaser poster for "The Crazies," a remake of George A. Romero's 1973 film of the same name.
The remake finds the military attempting to contain a killer man-made virus that causes death and permanent insanity in those infected in a small town.
Science fiction/horror/thriller film is directed by Breck Eisner (Sahara), and starring Timothy Olyphant (A Perfect Getaway, High Life, The Girl Next Door), Radha Mitchell (Surrogates, Rogue, Silent Hill), Danielle Panabaker (Friday the 13th, Sky High, Mr. Brooks, Home of the Giants) and Joe Anderson (Amelia, The Ruins).
The Crazies is slated to hit theaters on February 26, 2010.