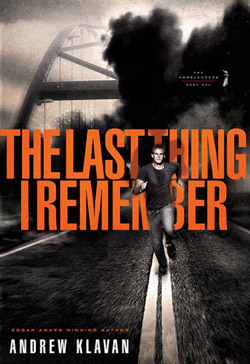 Attention, guys! Some interesting news is here! Summit Entertainment is in negotiations to acquire feature film rights to The Homelanders, a young-adult book series by Andrew Klavan.
Lorenzo Di Bonaventura and his Di Bonaventura Pictures are coming aboard to produce the adaptation. Check the rest of this report to see why they already describe this upcoming project as mix of Bourne Identity and Disturbia…
Let's start with official description from the book!
"Charlie West just woke up in someone else's nightmare. He's strapped to a chair. He's covered in blood and bruises. He hurts all over. And a strange voice outside the door just ordered his death. The last thing he can remember, he was a normal high-school kid doing normal things–working on his homework, practicing karate, daydreaming of becoming an air force pilot, writing a pretty girl's number on his hand. How long ago was that? Where is he now? Who is he really? And more to the point . . . how is he going to get out of this room alive?"
A lot of mystery questions, as you see, and that's exactly the basic of the upcoming movie – after high school student Charlie manages to escape, he makes his way back to his hometown to find some answers.
The Homelanders: The Last Thing I Remember, the first in the series, was published last year and the second, The Homelanders: The Long Way Home hit stores in February. The third book is due in November.
There are still no some detailed information about the whole thing, but we have absolutely no doubt in this project, since we all know Klavan is known for writing such thrillers as True Crime which became a movie with Clint Eastwood and Don't Say a Word with Michael Douglas.
And yes, we do know that this would be his first series for the young-adult market, but still, with quality team – success is guaranteed!
If you're a fan of this kind of mystery actions, than you'll probably be here waiting for more info about The Homelanders: The Last Thing I Remember. We won't let you down, so stay tuned!