Global Brands Sa London Stock Exchange
http://dougbeckers.com/?p=News-Line-Forex-In-Real-Time News Line Forex In Real Time
see Current Gold Rate In Forex Market
We have already got a new international trailer, and now the first  international poster has debuted over at IMP Awards featuring the three main characters of a good twisted psychological thriller. The poster's international title, 'Lazoz Perversos', translates as 'Perverse Ties' in English and tagline of 'Innocence Ends Here' when altered from Spanish faithfully reflects the emotional and psychological responses Park's upcoming film wishes to evoke.
The  star studded film Stoker will be released on March 1st, 2013.
Head inside to check out.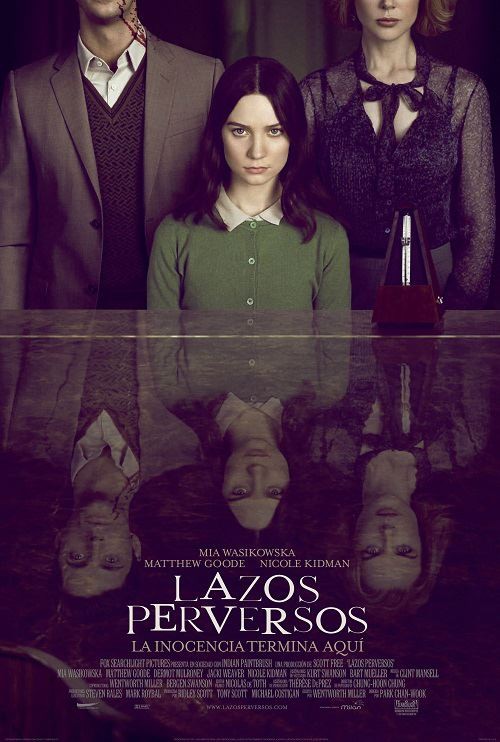 Synopsis:
After India's (Wasikowska's) father dies in an auto accident, her Uncle Charlie (Goode), who she never knew existed, comes to live with her and her emotionally unstable mother (Kidman). Soon after his arrival, she comes to suspect this mysterious, charming man has ulterior motives, but instead of feeling outrage or horror, this friendless girl becomes increasingly infatuated with him.