Ok guys, we have something quite interesting to share with you, so pay good attention! Executive producer Tim Johnson has finally revealed some new details on How to Train Your Dragon sequel that is now in pre-production.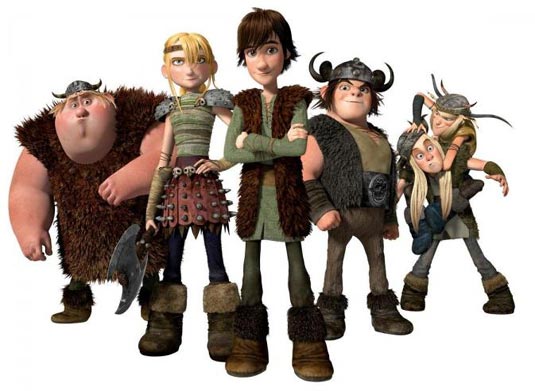 Check out the rest of this report to find out what's so special about this project and one of last year's biggest surprises…
So, let's start with the announcement that Dean DeBlois is returning to direct and that the sequel will be much larger in scope than the original. Johnson explained:
"I can tell you that Dean DeBlois, one of the two directors on the first film, has agreed to direct the sequel. They are all already very scared about the prospects.
He presented the draft a couple of weeks ago, and now we're trying to figure out how we are going to realize the scope of it. It is good to analyze the history, locations, new characters in the movie that he wants, and understand how we can achieve that. We hope to have it completed in the fall of 2013. So a little less than three years.
For the animation, that is fast, but for a sequel, it is a reasonable amount of time. It usually takes four years or more for an original film, and most of that time is spent designing the sets, the characters, colors. For the sequel, these problems have already been solved."
Johnson also shared some details about the upcoming animated TV series:
"We have just started working on that. We have a partnership with Nickelodeon for the television series Kung Fu Panda. It's fun and adventurous.
The new series will not be produced through Nickelodeon. It will be darker, more dramatic, like the film. The goal is to try and not change the original. But to turn it into a television series.
However, we are truly at the beginning. We have a plan, but we just started writing the script. I think that the goal is to release the TV series in 2012, with the sequel coming the following year. We do not want it, however, set in the same period of the film.
We will explore that world, maybe presenting something new every year. It's a different format, with different stories.
We made a short film for the DVD which is great fun, and it helped us to understand which direction we should go."
How to Train Your Dragon sequel is due out in 2013 and with every new detail we'll be back!