http://blogs.cooperhealth.org/?option=Successful-Binary-Options-Traders Successful Binary Options Traders
Restrictions On Binary Options Brokers
go Practice Binary Options Trading Australia "Summit has no comment on that rumor at this time."
"The most I've heard from Summit is 're-read it and start thinking about it.'"
Now sources say author Stephenie Meyer is wrestling with how the book can possibly be adapted for the target tween audience, considering its more mature subject matter. Meyer is worried about the fourth novel's steamy sex scenes and a envelope-pushing birth scene, saying,
"As far as I know, Stephenie was still having meetings asking, 'Can we really make this into a movie?'"
(SPOILERS ahead for "Breaking Dawn.")
In the final book, Edward and Bella's half-vampire baby threatens her life in utero, prompting debates about the sanctity of life and the possibility of abortion. On top of that, Jacob and his Wolf Pack see the unborn child as a danger to the world in general and plan to kill Bella in order to destroy the baby. Also complicating matters is that the vampire high council also want Bella and the child dead rather than having either accidentally reveal the existence of vampires.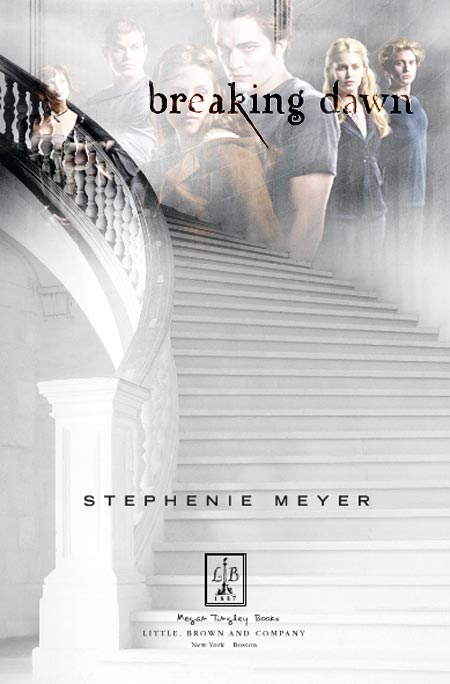 "New Moon," the second film in the series, is currently being filmed in Vancouver and has an expected US release date of November 20, 2009.
Third movie "Eclipse" is reportedly due in cinemas in June 2010.