Paramount Pictures has unleashed two new movie poster for M. Night Shyamalan's The Last Airbender, featuring Noah Ringer as Aang and Dev Patel as Zuko.
The movie is based on the hit Nickelodeon cartoon series "Avatar: The Last Airbender."
Set in a world where human civilization is divided into four nations: Water, Earth, Air and Fire, "The Last Airbender" follows Aang. Teaming up with Waterbender named Katara and her brother Sokka, Aang proceeds on a perilous journey to restore balance to their war-torn world.
Paramount's big screen adaptation stars Noah Ringer, Dev Patel, Nicola Peltz, Jackson Rathbone, Jessica Jade Andres, Aasif Mandvi, Shaun Toub, Cliff Curtis and Keong Sim.
The Last Airbender opening in 3D and 2D theaters on July 2nd, 2010.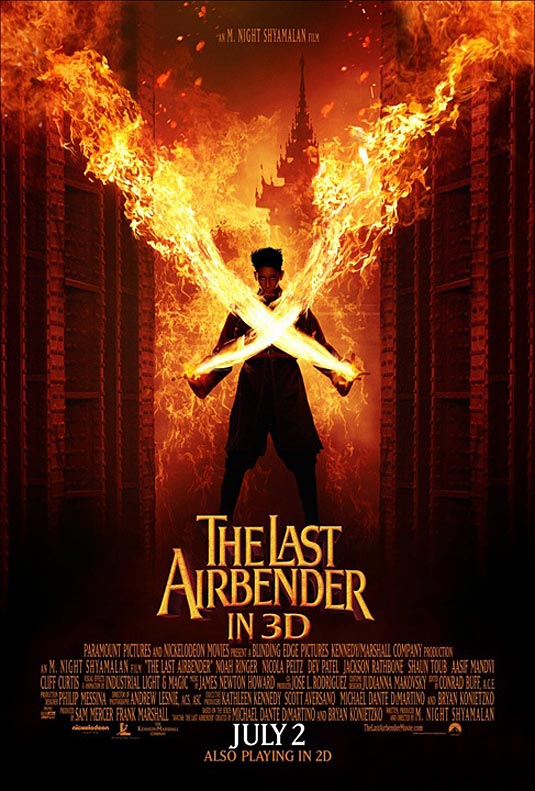 The Last Airbender Poster | Zuko (Dev Patel)