Today, Thursday January 24th, at a random time Mondo will announce that these two posters are on sale: 'Precious Cargo' by an Eisner Award-winning American comic book artist Paolo Rivera and 'Servants of Sauron' by Oakland-based painter/illustrator Mike Sutfin.
Both are 24″x36″ screen print and have immortalized one of the best moments in the series: Rivera has put his spin on the Battle of Pelennor Fields and trek of the One Ring from The Lord of the Rings: The Return of the King, while Sutfin has put the evil Nazgul front and center.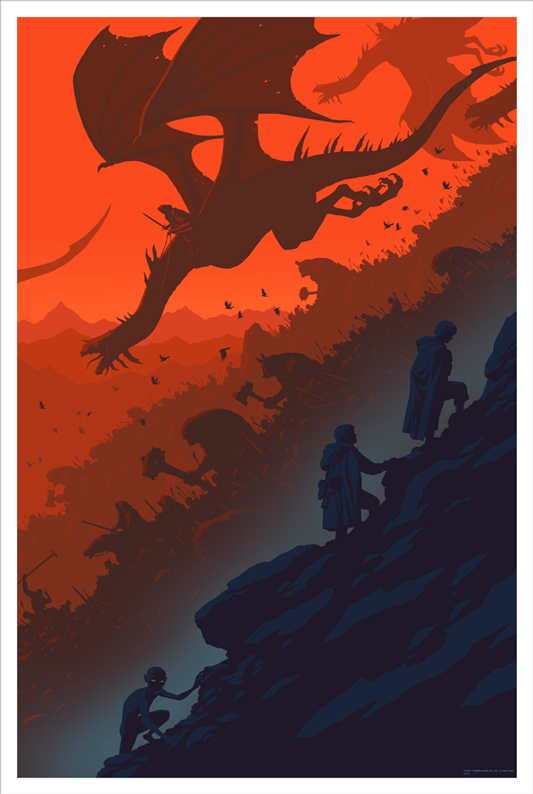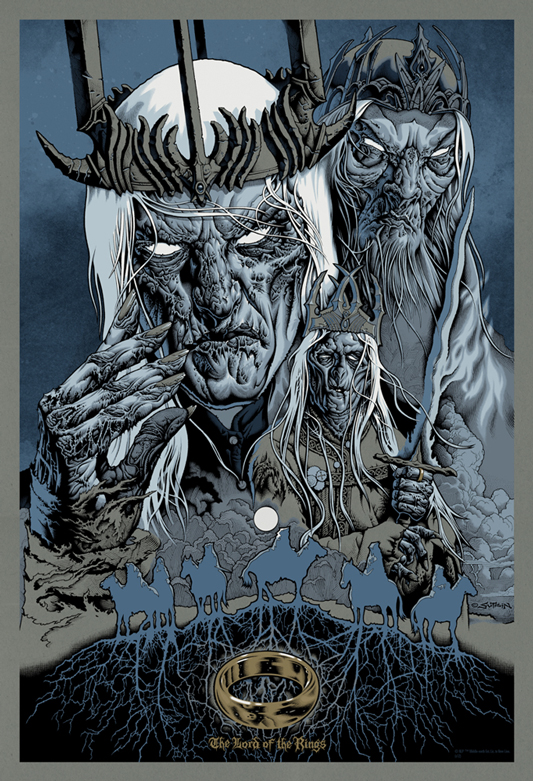 Besides regular blue, Sutfin's 'Servants of Sauron' has the silver variant.
We have two great LORD OF THE RINGS posters being released tomorrow by two very talented guys. First up, we have 'Precious Cargo' by one of my favorite comic book artists, Paolo Rivera. If you are into comics and haven't seen Paolo's work, PLEASE fix that immediately. He is one of the best guys working today and really impressed us with this poster especially as it is his first ever screenprinted offering. This poster is also 10 COLORS, so rest assured it will be awesome in person. We also have 'Servants of Sauron' by Mike Sutfin that features some of my favorite characters in the LOTR series…. The Nazgul aka Ringwraiths. Mike's posters are always immaculately illustrated and this is no exception.
Stay tuned to their twitter feed @MondoNews today to find out when the Mondo store will update with these prints.
Also check out Mondo's blog for more detail-focused images of these posters.