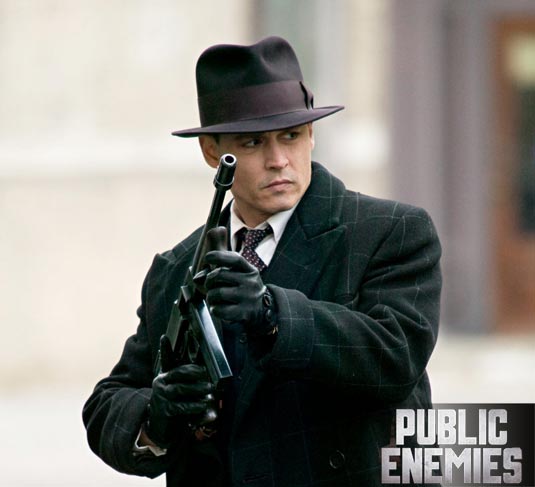 Warner Bros. has released two new clips from "Public Enemies" starring Johnny Depp and Christian Bale. TV spots show some never before seen footage from the upcoming summer period piece blockbuster.
"Public Enemies" revolves around legendary Depression-era outlaw John Dillinger and FBI agent Melvin Purvis. In the time when the Great Depression storms America, Dillinger and his gang are unstoppable in robbing banks. Trying to elevate his Bureau of Investigation into the national police force that became the FBI, J. Edgar Hoover declares that Dillinger is America's first Public Enemy Number One and sends Purvis in the thrill ride to capture the charismatic bank robber.
Adapted from Bryan Burrough's book Public Enemies: America's Greatest Crime Wave and the Birth of the FBI, 1933-34, the crime drama is directed and co-written by "Collateral" helmer Michael Mann.
"Public Enemies" which also stars David Wenham, Branka Katic, Giovanni Ribisi, Stephen Dorff and Billy Crudup is set for release on July 1, 2009.
Public Enemies TV Spot: Myth
Public Enemies TV Spot: Indiana