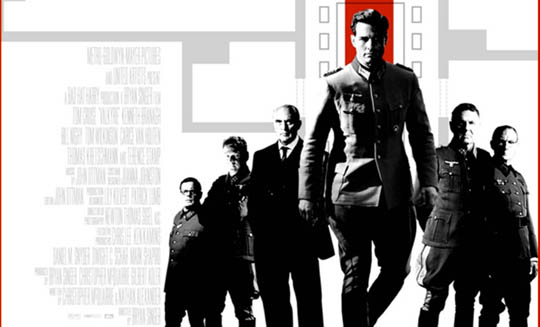 Take a look at new poster for Bryan Singer's "Valkyrie" starring Tom Cruise, Kenneth Branagh, Bill Nighy, Tom Wilkinson, Eddie Izzard and Terrence Stamp.
You can also see the first poster for "Valkyrie" HERE
Severely wounded in combat, Colonel Claus von Stauffenberg returns from Africa to join the German Resistance and help create Operation Valkyrie, the complex plan that will allow a shadow government to replace Hitler's once he is dead. But fate and circumstance conspire to thrust Stauffenberg from one of many in the plot to a double-edged central role. Not only must he lead the coup and seize contrl of his nation's government… He must kill Hitler himself.
"Valkyrie" will hit the theaters on December 26th 2008.