'Vicky Cristina Barcelona' – Hotty and Hotty
Scarlett Johansson has a steamy lesbian sex scene with Penelope Cruz in Woody Allen's upcoming 'Vicky Cristina Barcelona'.
A source tells: 'It is also extremely erotic. People will be blown away and even shocked. Penelope and Scarlett go at it in a red-tinted photography dark room, and it will leave the audience gasping'.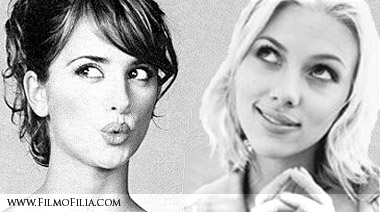 The duo later have a threesome with Javier Bardem, who plays Penelope's husband.
Vicky Cristina Barcelona tells the story of a painter who enters a relationship with two American tourists, but conflict begins with the painter's jealous ex-girlfriend.
The film which also stars Patricia Clarkson, Rebecca Hall, Kevin Dunn and Chris Messina, has completed filming and will likely hit theaters in late-2008