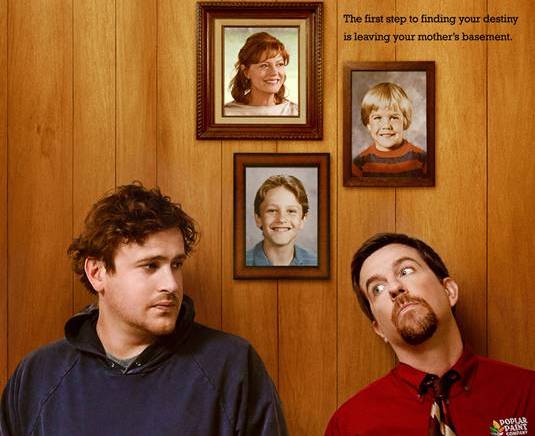 Here's the first official trailer for the upcoming dramatic comedy Jeff, Who Lives at Home, the new film from Cyrus writer/directors Jay and Mark Duplass.
In a quirky dramedy that is more like Cedar Rapids and Forgetting Sarah Marshall the cast includes the always nice Jason Segel, the amusing Ed Helms, the terrific Judy Greer, and the legendary Susan Sarandon.
Segel plays the kind of a lost slacker that has become a staple of indie family quirkfests and Hollywood comedies alike in recent years. He spends his days lying on the floor of his mother's (Sarandon) basement, thinking about important things like cheetos, or something and waiting for fate to show him his path in life.
That idyllic lifestyle comes to an end, though, when he discovers his slightly more successful brother's (Helms) wife (Greer) is having an affair. Mother, depressed herself, is adding to the triangle of familial misery.
The film is scheduled for release on March 2nd, 2012.
Check out the new trailer that just debuted:
[youtube]http://www.youtube.com/watch?v=kctOpTQtyUg[/youtube]
Jeff, Who Lives At Home – Official Trailer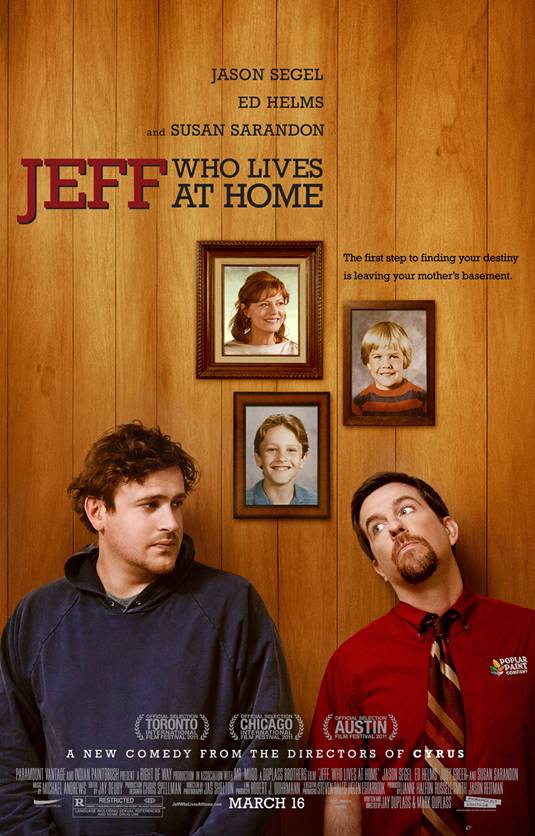 Jeff, Who Lives at Home – Poster