Watch: Official Teaser Trailer For DITCH
We have been following a new slasher horror thriller Ditch, directed by Joe Hendrick for quite some time now. Today we have the first official teaser trailer for this sinister thriller written by Dan P. Coughlin (Lake Dead).
The film stars genre icon Bill Oberst Jr. as the villain and antagonist of Ditch, alongside Katy Foley, Zach Silverman and in a special appearance, another horror icon Lynn Lowry.
Couglin's third horror feature has completed principal photography and is set for Spring 2013 release.
Ditch follows a group of friends as they play beer pong and skip class. But, someone comes knocking. Bill Oberst Jr. plays Vick who has set his sights on Jenny (Foley) who has wronged this vicious man and only one character will survive Couglin's latest.
In this clip, Vick can be seen, with his axe in hand, while couchmen seem oblivious to his movements as this malicious character hunts Jenny.
Watch the exciting teaser below.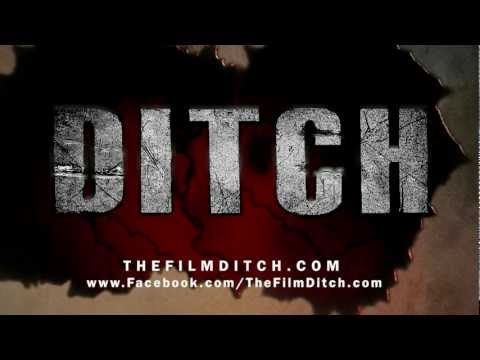 Here's the synopsis:
Jenny Bilson, a high school senior, is the perfect student, a wonderful daughter to a veteran police detective and an all-American dream. But the one mistake she made, which she doesn't even know that she made, is about to haunt her in a very violent way. Throwing a high school 'ditch party' will end up being one HELL of a mistake! Her past returns to exact revenge on Jenny and anyone else who might get in the way.
Source: 28DLA