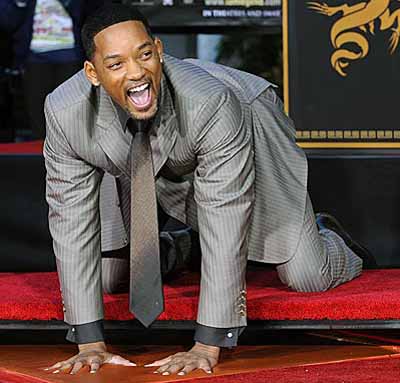 Will Smith will probably star in and produce a remake of "Flowers For Algernon" an adaptation of Daniel Keyes 1959 novel of the same name which focuses on Charlie, a man with mental disabilities and a limited IQ who takes part in an experiment that turns him into a genius.
Charlie Gordon is a 37 year old man with an IQ of 68 who works as a cleaner…and all he wants in life is to be a genius.
Wanting to improve himself, Charlie attends reading and writing classes taught by Alice Kinnian.
Professor Nemur and Doctor Strauss are looking for a human subject to test out an experimental procedure for increasing intelligence. The procedure has already been successfully carried out on Algernon, a laboratory mouse.
Alice recommends Charlie for the procedure and his motivation to learn make him the prime candidate.
The story has been turned into a feature film several times before, most famously for Ralph Nelson's 1968's "Charly." Cliff Robertson won a best actor Academy Award for his portrayal of the titular character.
The film may be directed by Gabriele Muccino, the man who helmed Smith's last two projects, "The Pursuit Of Happyness" and "Seven Pounds."
The Sony Pictures movie will be made through Smith's Overbrook Entertainment and Polksy Films. Tracy Nyberg, formerly an assistant of Smith, is also on board as a producer.
Will Smith currently also works on "I Am Legend" prequel and potential sequels to "I, Robot" and "Hancock."