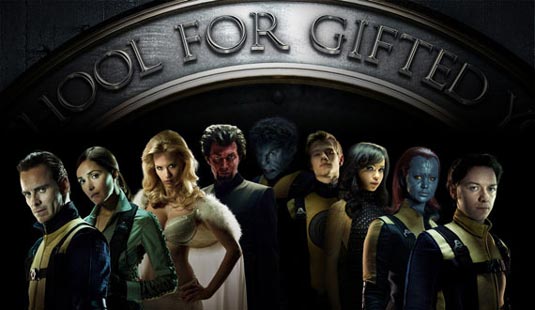 20th Century Fox has finally announced a July 18th, 2014 release date for their as of yet untitled X-Men: First Class sequel.
As we reported last month, the project is likely to shoot in January of 2013 to avoid scheduling conflicts with star Jennifer Lawrence, who will soon be shooting The Hunger Games: Catching Fire. She's expected to reprise her role of Mystique alongside James McAvoy, Michael Fassbender, January Jones, Nicholas Hoult, Caleb Landry Jones and Lucas Till.
The first film, released last year, grossed over $350 million worldwide. Director Matthew Vaughn will also return to direct the sequel.