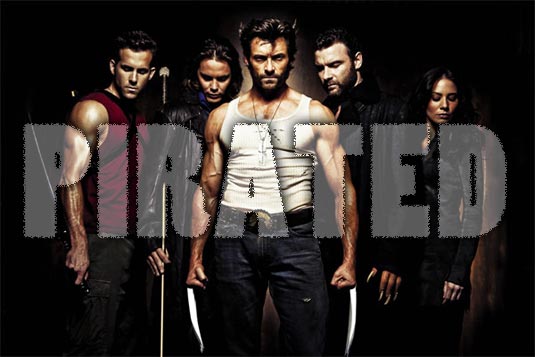 According to HitFix, workprint of "X-Men Origins: Wolverine" has allegedly leaked online.
The movie won't hit theaters until May 1st, 2009 and bad news for 20th Century Fox, people can now watch the workprint on several kinds of websites out there.
The bootleg is purportedly a DVD quality video of the Fox blockbuster without a timecode or studio watermark, but with several visual effects shots unfinished.
The only missing elements to the pirated copy seems to be scenes from director Gavin Hood's recent reshoots of the film, which, according to actor Hugh Jackman, was the result of scheduling conflicts with the cast/crew, and not problems with the movie itself.
At the moment, Fox Legal is no doubt sending their legal troops throughout the web trying to pull the movie down, but at this point, gentlemen, good luck.