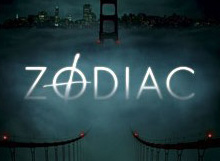 Many people have forgotten one of the best films of the year. The most obvious reason is that 'Zodiac' released in March while most of the other contenders have come out from September on. Most of the time, people tend to nominate films that are still fresh on people's minds and forget about early year films.
This is a sad fact, as I have no doubt that Zodiac would be a very dangerous contender had it come out in November. However, in light of recent critics list, the film is making a come back, but is it too late?

If you do a search over the internet for critics top 10 lists, you can find many sites that chart all the critics top 10 films of the year. Only 'There Will Be Blood' and 'No Country for Old Men' have more top 10 list mentions than 'Zodiac', these two are heavy Oscar favorites!
'Zodiac' is a phenomenal film and deserves to be in the top five come Oscar time. Paramount is putting up a last ditch campaign effort according to the L.A. Times and couple that with the release of it's Special Edition DVD and it may happen. Who knows, 'Silence of the Lambs' came out in February and it won five Oscar's, why not 'Zodiac'!?