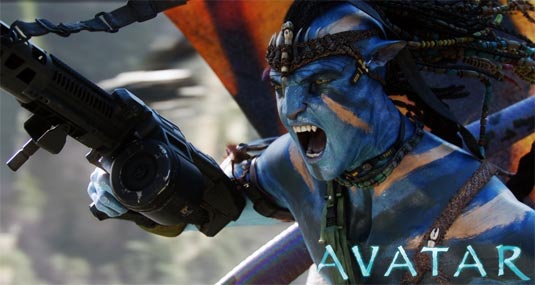 A brand new 10 minute behind the scenes clip of James Cameron's Avatar, called "Making a Scene: Avatar", has hit the web and features some of the cast talking about the highly anticipated film.
Synopsis: In a distant future, humanity discovers the planet 'Alpha Centauri B-4′, and for those scientists and astronauts who've traversed the gulf between neighboring suns and arrived on its alien soil know it as 'Pandora'. A world filled with an incredible diversity of beautiful and deadly ammonia-breathing lifeforms. Its also a world that harbors treasures and resources almost beyond price. But just as the original Pandora's Box wrought devastation on those who would use it for their own gain, so too this world may destroy not just the Pandorans home, but ours as well.
"Avatar" stars Sam Worthington (Clash of the Titans, Terminator Salvation), Zoe Saldana (Star Trek), Sigourney Weaver (Ghostbusters III, Aliens), Michelle Rodriguez (Fast & Furious), Giovanni Ribisi, Joel David Moore, CCH Pounder, Peter Mensah, Laz Alonso, Wes Studi, Stephen Lang, Matt Gerald. The film marks Cameron's first directorial work since his Oscar winning film, "Titanic", back in 1997 and filmed it in stereoscopic 3-D using cameras developed by him.
"Avatar" is scheduled to hit conventional and IMAX theaters on December 18th, 2009.