Movie News
Trailer & Poster For 12 ROUNDS: RELOADED, Starring Randy Orton!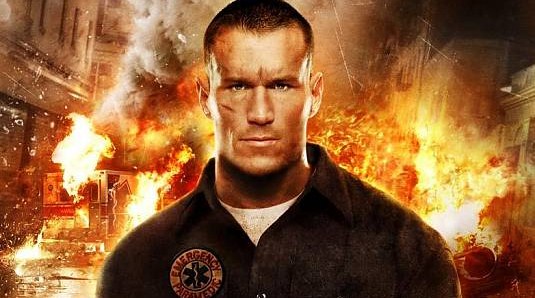 The official trailer for the WWE Studios produced film 12 Rounds: Reloaded has arrived, and as usual – you can check it out in the rest of this report. Guess that the only reason we're (all) actually interested in this so-called explosive thriller is Randy Orton, who stars as paramedic Nick Malloy & will apparently lead us through the ultimate game of cat and mouse. Or something like that… Let me first inform you that Roel Reiné directed the movie from a script written by David Benullo, and that, beside Orton, the pic also stars Brian Markinson, Cindy Busby, Sean Rogerson and Patrick Gilmore. Now, a few words about the story. The whole thing starts when Orton's guy, aka paramedic Nick Malloy receives a terrifying call from a vengeful psychopath connected to his past. [jwplayer mediaid="150255″]
The maniac threatens to unleash a murder spree unless Nick can complete a series of 12 challenges without involving the cops or missing a single deadline. With no time to spare – and his own wife's life on the line – Nick must piece together cryptic clues and hunt down the killer before it's too late!
Wooo-hooo! Just kidding, this sounds soooo familiar… Anyway, for all Orton's fans out there, here's a little reminder: 12 Rounds: Reloaded debuts on Digital HD on May 21st, 2013 and on Blu-ray and DVD on June 4th, 2013 – just in time for Father's Day. Let us know what you think, click on the poster for a better look & stay tuned for more!