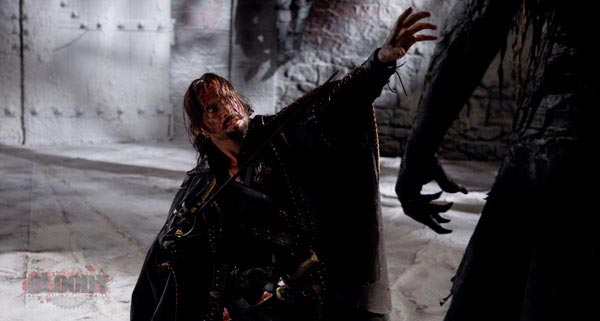 Today we have 14 new hi-res photos from the upcoming "
Solomon Kane
" movie
.
It tells the heroic story of a savage warrior in 16th Century England who seeks redemption for a lifetime of sins by renouncing violence to live a life of purity, only to find himself compelled to pick up his sword once again to vanquish a growing evil.
James Purefoy
has been cast as puritan swordsman Solomon Kane in a movie of the same name to be made from the stories of "Conan the Barbarian" creator Robert E. Howard. Kane is a 16th century soldier who learns that his brutal and cruel actions have damned him but is determined to redeem himself by living peaceably. But he finds himself dragged out of retirement for a fight against evil. "Solomon Kane" also starring
Pete Postlethwaite, Max Von Sydow, Rachel Hurd Wood, Alice Krige, Mackenzie Crook,
and directed by
Michael Basset
.