Movie Photos
19 Brand New "New Moon" Pics: Wolfpack, Cullen Family…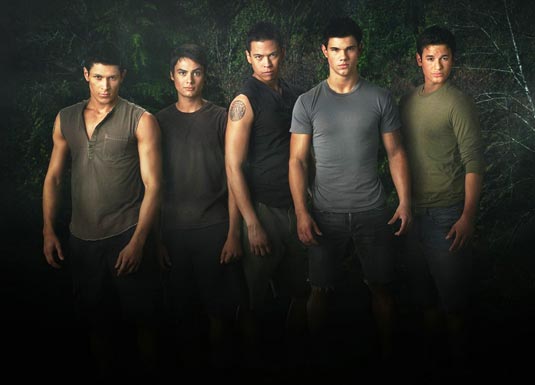 New Moon Photo Gallery
has been updated with new photos (+19) from the movie.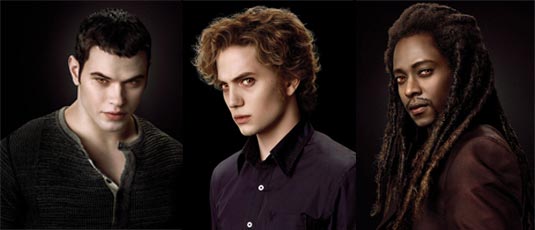 Kellan Lutz
(Emmett Cullen),
Jackson Rathbone
(Jasper Hale) and
Edi Gathegi
(Laurent) Bella Swan (
Kristen Stewart
) is devastated by the abrupt departure of her vampire love, Edward Cullen (
Robert Pattinson
), but her spirit is rekindled by her growing friendship with the irresistible Jacob Black (
Taylor Lautner
). Suddenly she finds herself drawn into the world of the werewolves, ancestral enemies of the vampires, and finds her loyalties tested. Check out complete gallery of images and posters from
New Moon
(280). "The Twilight Saga: New Moon" opens November 20, 2009.