Movie Trailers
1974 Was Only The Beginning: First TV Spot For TEXAS CHAINSAW 3D!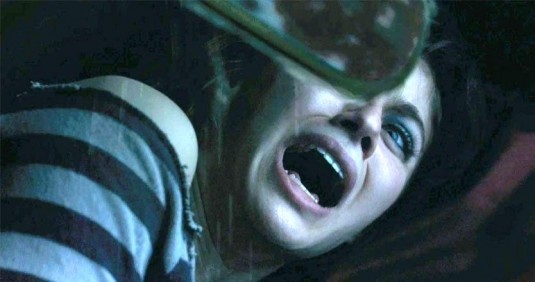 1974 was only the beginning. It's happening again
! Fear, screaming and… chainsaw. That's all you're going to see in this first TV spot for the upcoming horror thriller
Texas Chainsaw 3D
, but it will be enough!
John Luessenhop
's movie is definitely worth your full attention, 'cause hey – it continues the legendary story of the homicidal Sawyer family, and you don't want to miss that!
So, as we previously reported, the movie is picking up where
Tobe Hooper
's 1974 horror classic left off in Newt, Texas, where for decades people went missing without a trace. This time, the story centers on a young woman named Heather who learns that she has inherited a Texas estate from a grandmother she never knew she had. *** TRAILER REMOVED BY STUDIO REQUEST *** She decides to go on a road trip with friends to uncover her roots, but she finds she is the sole owner of a lavish, isolated Victorian mansion. You know the rest – her newfound wealth comes at a price as she stumbles upon a horror that awaits her in the mansion's dank cellars.
Texas Chainsaw 3D
cast includes
Alexandra Daddario
,
Tania Raymonde
,
Trey Songz
,
Keram Malicki-Sanchez
,
Shaun Sipos
,
Thom Barry
,
Paul Rae
,
Scott Eastwood
and
Richard Riehle
, and the movie is set to open on January 4th, 2013.