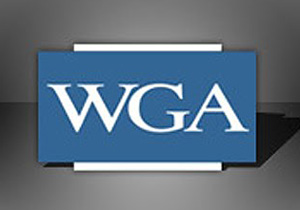 Writers Guild of America has announced nominations for outstanding achievement in writing for the screen during the past year.
There are three categories of nominees: original, adapted and documentary.
The winners will be announced on Saturday, February 20th, from a ceremony in Los Angeles and New York.
Last year's winners were "Slumdog Millionaire" and "Milk." Both movies later won an Oscar.
Check out the list of nominees:
Original Screenplay
"500 Days of Summer" – Written by Scott Neustadter and Michael H. Weber
"Avatar" – Written by James Cameron
"The Hangover" – Written by Jon Lucas and Scott Moore
"The Hurt Locker" – Written by Mark Boal
"A Serious Man" – Written by Joel Coen and Ethan Coen
Adapted Screenplay
"Crazy Heart" – Screenplay by Scott Cooper; Based on the novel by Thomas Cobb
"Julie & Julia" – Screenplay by Nora Ephron; Based on the books Julie & Julia by Julie Powell and My Life in France by Julia Child with Alex Prud'homme
"Precious" – Screenplay by Geoffrey Fletcher; Based on the novel "Push" by Sapphire
"Star Trek" – Written by Roberto Orci and Alex Kurtzman; Based upon Star Trek, Created by Gene Roddenberry
"Up in the Air" – Screenplay by Jason Reitman and Sheldon Turner; Based upon the novel by Walter Kirn
Documentary Screenplay
"Against the Tide" – Screenplay by Richard Trank
"Capitalism: A Love Story" – Written by Michael Moore
"The Cove" – Written by Mark Monroe
"Earth Days" – Written by Robert Stone
"Good Hair" – Written by Chris Rock, Jeff Stilson, Lance Crouther and Chuck Sklar
"Soundtrack for a Revolution" – Written by Bill Guttentag and Dan Sturman