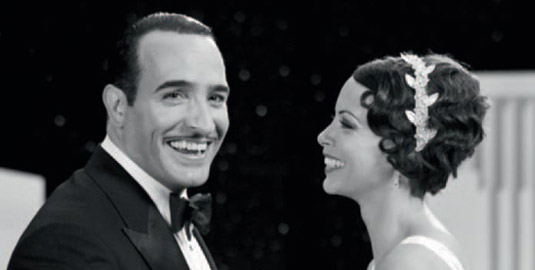 Although we concluded that the list of nominees for 2012 Independent Spirit Awards isn't valid (if we may say) because that The Artist movie isn't independent, we're still here to share with you the list of winners.
So, with five nominations the above mentioned movie won four – best feature, best director, best male lead (Jean Dujardin) and best cinematography.
If we skip that part – it's still an unsatisfactory list especially for Drive. At least something for The Descendants, Beginners and 50/50.
So let's cut the crap. Check out the complete list of Spirit Award winners below and judge for yourselves. It would be nice to share your thoughts with us.
BEST FEATURE
The Artist
BEST DIRECTOR
Michel Hazanavicius, The Artist
BEST FIRST FEATURE
Margin Call
JOHN CASSAVETES AWARD
Pariah
BEST SCREENPLAY
The Descendants
BEST FIRST SCREENPLAY
50/50
BEST FEMALE LEAD
Michelle Williams, My Week With Marilyn
BEST MALE LEAD
Jean Dujardin, The Artist
BEST SUPPORTING FEMALE
Shailene Woodley, The Descendants
BEST SUPPORTING MALE
Christopher Plummer, Beginners
BEST CINEMATOGRAPHY
The Artist
BEST DOCUMENTARY
The Interrupters
BEST FOREIGN FILM
A Separation
ROBERT ALTMAN AWARD
Margin Call
PIAGET PRODUCERS AWARD
Sophia Linn – Take Shelter
SOMEONE TO WATCH AWARD
Mark Jackson – Without
TRUER THAN FICTION AWARD
Heather Courtney – Where Soldiers Come From