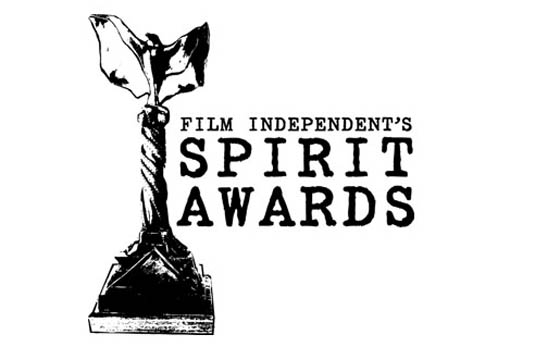 Just four days left until the Academy Awards. We're all talking and predicting who should win that little gold Oscar-man like it's the only show in the whole world.
Well, guess what, this weekend it's time for another big show – The Spirit Awards, because the 28th annual awards dedicated to independent filmmakers will be held this Saturday in Santa Monica!
Go ahead, find the full list of nominees in the rest of this report…
But, before you take a look at that list, let us just remind you that Andy Samberg is hosting this year's Spirit, while Amy Poehler, Ellen Page, Salma Hayek, Zoe Saldana, Dennis Quaid, Dermot Mulroney, Emily Mortimer, Jason Schwartzman and Laura Dern are some of presenters confirmed for the show.
The Spirit Awards will air on IFC on Saturday, February 23rd at 10.
Now, here's that list:
Best Feature
"Beasts Of The Southern Wild"
"Bernie"
"Keep The Lights On"
"Moonrise Kingdom"
"Silver Linings Playbook"
Best Director
Wes Anderson – "Moonrise Kingdom"
Julia Loktev – "The Loneliest Planet"
David O Russell – "Silver Linings Playbook"
Ira Sachs – "Keep The Lights On"
Benh Zeitlin – "Beasts of the Southern Wild"
Best First Feature
"Fill The Void"
"Gimme The Loot"
"Safety Not Guaranteed"
"Sound Of My Voice"
"The Perks Of Being A Wallflower"
John Cassavetes Award
"Breakfast With Curtis"
"The Color Wheel"
"Middle Of Nowhere"
"Mosquita y Mari"
"Starlet"
Best Male Lead
Jack Black – "Bernie"
Bradley Cooper – "Silver Linings Playbook"
John Hawkes – "The Sessions"
Thure Lindhart – "Keep The Lights On"
Matthew McConaughey – "Killer Joe"
Wendell Pierce – "Four"
2013 Spirit Awards Nominees: Casting Directors
Best Female Lead
Linda Cardenelli – "Return"
Emayatzy Corinealdi – "Middle Of Nowhere"
Jennifer Lawrence – "Silver Linings Playbook"
Quvenzhane Wallis – "Beasts Of The Southern Wild"
Mary Elizabeth Winstead – "Smashed"
Best Supporting Male
Matthew McConaughey – "Magic Mike"
David Oyelowo – "Middle Of Nowhere"
Michael Pena – "End Of Watch"
Sam Rockwell – "Seven Psychopaths"
Bruce Willis – "Moonrise Kingdom"
Best Supporting Female
Rosemarie DeWitt – "Your Sister's Sister"
Ann Dowd – "Compliance"
Helen Hunt – "The Sessions"
Brit Marling – "Sound Of My Voice"
Lorraine Toussaint – "MIddle Of Nowhere"
Best Screenplay
Wes Anderson – "Moonrise Kingdom"
Zoe Kazan – "Ruby Sparks"
Martin McDonagh – "Seven Psychopaths"
David O Russell – "Silver Linings Playbook"
Ira Sachs & Mauricio Zacharias – "Keep The Lights On"
Best First Screenplay
Rama Burshtein – "Fill The Void"
Derek Connolly – "Safety Not Guaranteed"
Christopher Ford – "Robot & Frank
Rashida Jones & Will McCormack – "Celeste & Jesse Forever
Jonathan Lisecki – "Gayby"
Best International Feature
"Amour"
"Once Upon A TIme In Anatolia"
"Rust & Bone"
"Sister"
"War Witch"
Best Documentary
"The Central Park Five"
"How To Survive A Plague"
"The Invisible War"
"Marina Abramovic: The Artist Is Present"
"The Waiting Room"
Best Cinematography
"Beasts Of The Southern Wild"
"End Of Watch"
"Here"
"Moonrise Kingdom"
"Valley Of The Saints"
Piaget Producers Award
Mynette Louie – "Stones In The Sun"
Derrick Tseng – "Prince Avalanche"
Alicia Van Couvering – "Nobody Walks"
Someone To Watch Award
David Fenster – "Pincus"
Adam Leon – "Gimme The Loot"
Rebecca Thomas – "Electrick Children"
Stella Artois Truer Than Fiction Award
Lucien Castaing-Taylor and Verena Pravel – "Leviathan"
Peter Nicks – "The Waiting Room"
Jasonyyyee Tippet and Elizabeth Mimms – "Only The Young"
Robert Altman Award