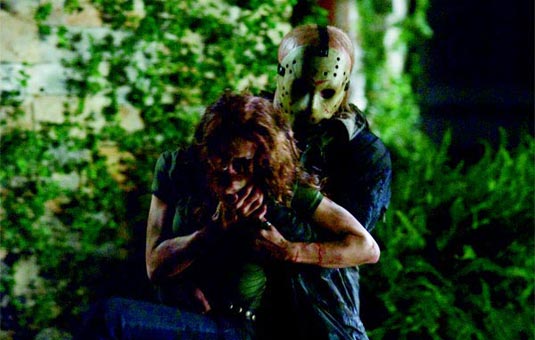 ShockTillYouDrop and New Line Cinema has unveiled 21 new photos for the upcoming "Friday the 13th," Sean S. Cunningham's 1980 classic horror movie remake, featuring new footage from the film.

Returning to the story that started it all, this retelling of the original "Friday the 13th" heads back to summer camp where a mysterious killer is systematically slaughtering the teenage camp counselors.

The remake is directed by Marcus Nispell (The Texas Chainsaw Massacre, Pathfinder), based on a screenplay by Damian Shannon and Mark Swift. The film stars Jared Padalecki, Amanda Righetti, Danielle Panabaker, Travis van Winkle, Aaron Yoo, Jonathan Sadowski, Willa Ford, Derek Mears and Arlen Escarpeta. "Friday the 13th" is currently set to open on Friday, February 13th, 2009.