Movie Photos
50 New Images From ANNA KARENINA, Starring Keira Knightley, Jude Law and Aaron Taylor-Johnson!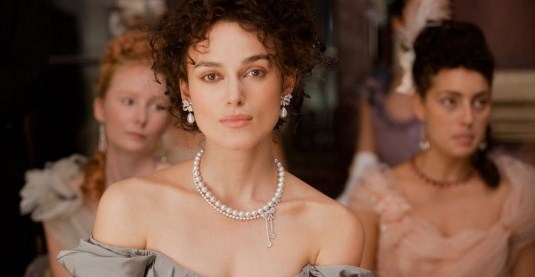 If you look for perfection, you'll never be content.
If you ask me – director
Joe Wright
has found perfection, and here's the proof – completely new images from his upcoming
Anna Karenina
movie are here. Perfect enough for you? Well, one thing is for sure – everything out there looks so
magical
! This November, we'll have a chance to watch
Anna Karenina
as she defies the conventions of nineteenth-century Russian society and embarks on a love affair that has tragic consequences. Thanks to director Wright and his screenwriter Tom Stoppard,
Leo Tolstoy
's timeless novel will come alive again.
Keira Knightley
,
Jude Law
,
Aaron Taylor-Johnson
,
Kelly Macdonald
,
Matthew Macfadyen
,
Domhnall Gleeson
,
Ruth Wilson
,
Alicia Vikander
,
Olivia Williams
and
Emily Watson
all star in this powerful story on love and marriage, envy and retribution, and the desire for happiness.
Anna Karenina
opens in limited theaters on November 16th, 2012.