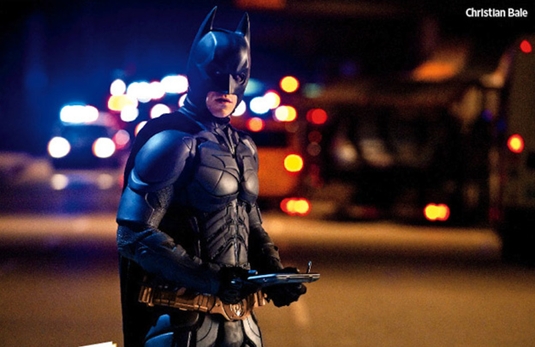 Yesterday gave us a high-res promo image that revealed every inch of Catwoman's new outfit, but some new stills from inside the  issue of EW show us a couple of things we've never seen before, such as Bane invades the Wall Street sector of Gotham, and Catwoman stealing from someone's safe. Furthermore,
Bruce Wayne
reading The Gotham Times, and Batman checking what looks like an iPad in the middle of the street. The
Christopher Nolan
-directed third and final installment
The Dark Knight Rises
hit theaters and IMAX on July 20th, 2012. We already know that
Tom Hardy
is Bane,
Anne Hatheway
is Selina Kyle (Catwoman), Wayne Manor is rebuilt, the Batmobile is back, the Batpod returns and the Batwing makes its debut. But not sure if
Joseph Gordon-Levitt
is John Blake?… or Robin? Is
Marion Cotillard
playing Miranda Tate?… or Talia al Ghul?… However, check them out.