Movie News
Monsters vs. Aliens New Trailer And Poster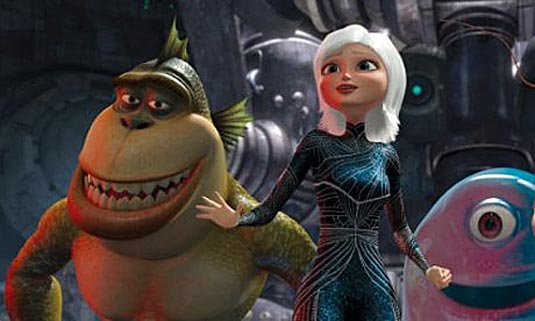 We've got today a new trailer for "
Monsters vs. Aliens
" which is directed by
Rob Letterman
(who directed "
Shark Tale
") and
Conrad Vernon
(who directed "
Shrek 2
"), two very experienced DreamWorks team members. Check out also the latest poster for the animated movie.
Susan Murphy aka Ginormica (
Reese Witherspoon
), is a modern-day California girl who has the bad luck to be hit by a meteor on her wedding day and grows to be 49 feet, 11½ inches tall. Ginormica is taken to a secret government compound where she meets a ragtag group of monsters also rounded up over the years. As a last resort, under the guidance of General W.R. Monger (
Kiefer Sutherland
), on a desperate order from The President, the motley crew of Monsters is called into action to combat the aliens and save the world from imminent destruction! Aside from Witherspoon, other actors joining the film include
Hugh Laurie
(Dr. Cockroach, PhD),
Seth Rogen
(the jellylike B.O.B.),
Will Arnett
(the half-ape, half-fish Missing Link),
Kiefer Sutherland
(Gen. W.R. Monger),
Stephen Colbert
(the president), and finally,
Rainn Wilson
(the evil alien Gallaxhar).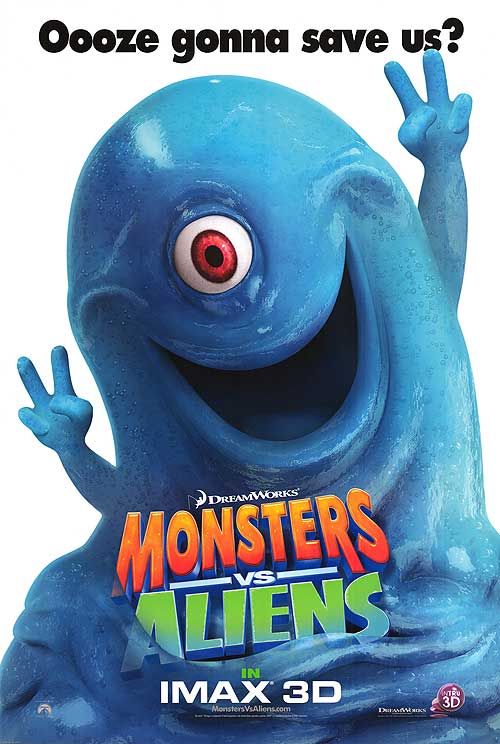 Monsters vs. Aliens will hit the theaters on March 27, 2009.