Movie Trailers
A LIAR'S AUTOBIOGRAPHY: THE UNTRUE STORY OF MONTY PYTHON'S GRAHAM CHAPMAN Trailer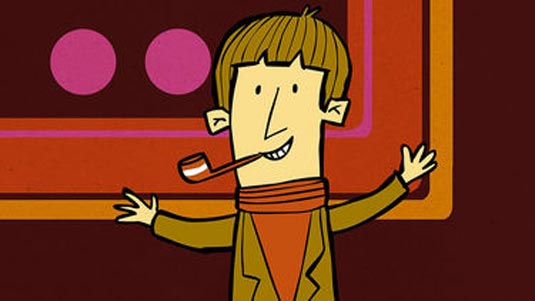 Phew! Even if there wasn't a 'Monty Python' in the headline, you could tell it's them just by the size of the title, heheh. In any case, the rumor about the new Monty Python film has been around for a while now, but ever since the last October's trailer and clip and some photos, there has been nothing much around to keep our attention, unfortunately. This trailer/clip for A Liar's Autobiography: The Untrue Story of Monty Python's Graham Chapman is animated in old-French-cartoons style (at least it reminds me of those I've seen), and it is titled 'Commisioned to Write' (thanks to Fandango): Synopsis:
Drawing inspiration from the late Graham Chapman's intentionally fictitious memoir A Liar's Autobiography (Volume VI, filmmakers Jeffrey Simpson, Ben Timlett, and Bill Jones employ 15 teams of animators to tell the outlandish and surreal life story of the Monty Python's Flying Circus member who died of cancer in 1989. With newly discovered audio recordings allowing the celebrated comedian to tell his life story in his own words, A Liar's Autobiography – The Untrue Story of Monty Python's Graham Chapman offers a humorous, and largely untrue, look at a venerable icon of comedy.
The film is directed by Ben Timlett, Bill Jones and Jeff Simpson, and it stars Graham Chapman, John Cleese, Terry Gilliam, Michael Palin, Terry Jones, Carol Cleveland and Cameron Diaz. It opens on February 8th, 2013 and, curiously, it is only R-rated.