Movie Trailers
Trailer For A MOST WANTED MAN, Starring Rachel McAdams & Philip Seymour Hoffman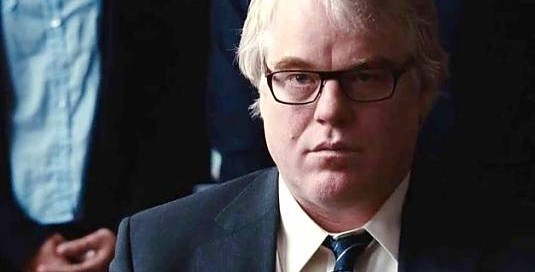 I'm not a huge fan of spy thrillers, but
Anton Corbijn
's latest pic
A Most Wanted Man
definitely looks promising! Yep, we finally have the first official trailer for the whole thing, and as I said – it looks awesome. Great story, great cast (happy to see
Rachel McAdams
is out of her
rom-com
roles), head inside to take a look and let us know what you think!
Trailer removed by studio request
We already had
a little chat
about this project, so I'm sure you're familiar with the fact that Corbijn directed the pic from a script written by
Andrew Bovell
, which is based on
John le Carré
's best-seller of the same name. The spy thriller is set in present-day Hamburg, Germany, and revolves around a mysterious half-Chechen, half-Russian man, brutally scarred from torture, who surfaces in the city's Islamic community, on the run and desperate for help.
Nothing about this young man seems to add up; is he a victim or a thief or, worse still, an extremist intent on destruction? Drawn into this web of intrigue is a private British banker and a young female lawyer determined to defend the defenseless. All the while, they are being watched by the brilliant, roguish chief of a covert German spy unit, who fights to put the pieces together as the clock ticks.
A Most Wanted Man
stars
Philip Seymour Hoffman
as a chief of a covert German spy unit,
Rachel McAdams
as German civil rights lawyer Annabel Richter, and the rest of the cast includes
Willem Dafoe
,
Robin Wright
and
Daniel Bruhl
. Unfortunately – still nothing about the official release date, but you have nothing to worry about, with every new update on this one we'll be back!