Movie News
A SAMURAI JACK Film is Still in Progress, Says Genndy Tartakovsky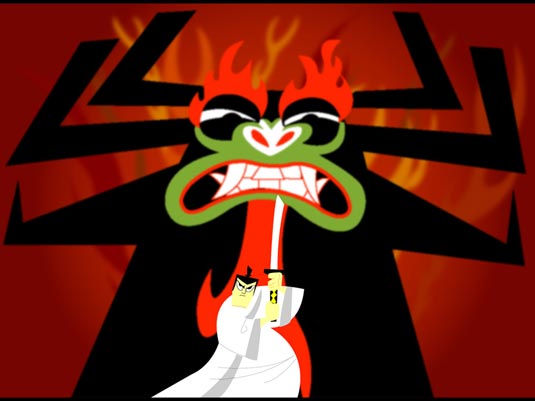 TV animation 'god', Genndy Tartakovsky, is making his feature directorial debut with Hotel Transylvania, opening later this month from Sony Pictures Animation. The filmmaker revealed that Sony has expressed some interest in making a 2D animated Samurai Jack movie, based on his widely beloved TV series.
"I've been trying so hard every year, and the one amazing thing about Jack is that I did it in 2001, you know, and it still survived. There's something about it that's connected with people. And I want it, it's number 1 on my list, and now Bob Osher, the President of Digital Production at Sony Picture Entertainment, is like 'Hey, let's talk about Jack. Let's see what we can do.' And I go, 'You're going to do a 2D feature animated movie?' and he's like, 'Yeah. Maybe. Let's do some research and let's see.' So it's not dead for sure by any means, and it's still on the top of my list, and I'm trying as hard as I can."
The Samurai Jack TV series aired on Cartoon Network from 2001 to 2004, following a lone warrior who journeys through time to save the universe from an evil demon known as Aku. It isn't known if Genndy Tartakovsky will direct it, although if Hotel Transylvania is a hit (which I hope will be), don't be surprised to hear more about this project in the near future. Samurai Jack is still 'in development', so stay tuned!