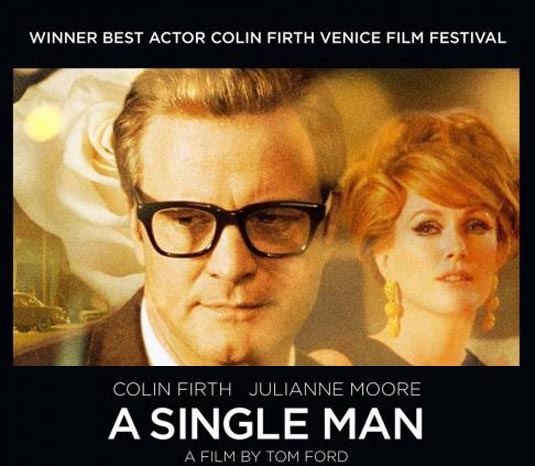 Check out trailer, poster and photos from upcoming drama "
A Single Man
".
"A Single Man" Synopsis:
Set in Los Angeles in 1962, A Single Man is the story of George Falconer, a British college professor (
Colin Firth
) who is struggling to find meaning in his life after the death of his long-time partner, Jim (
Matthew Goode
). We follow George through a single day, where a series of encounters, ultimately leads him to decide if there is a meaning to life after Jim. George is consoled by his closest friend, Charley (
Julianne Moore
), a 48-year-old beauty, and is stalked by one of his students, Kenny (
Nicholas Hoult
).
Colin Firth as George and Julianne Moore as Charlotte stars in A Single Man
Ryan Simpkins as Jennifer Strunk and Nicholas Hoult as Kenny
Colin Firth as George in A Single Man
The story is an adaptation based on a novel by
Christopher Isherwood
and is directed by Forget Gucci! The fashion house's former Creative Director
Tom Ford
. Ford might be on his way to earning a
Golden Globe
for "A Single Man". The oeuvre is up for three awards: Colin Firth for Best Performance by an Actor in a Motion Picture-Drama, Julianne Moore for her supporting role, and Best Original Score. The ceremony will take place January 17, 2010 and we'll see if Ford will earn another claim to fame.
A Single Man Poster
You can find more images from upcoming film in our "A Single Man" Photo Gallery!
Please leave your thoughts in the comments below.
"A Single Man" trailer: