Movie News
ABC President on the Possibility of S.H.I.E.L.D. Being Picked Up to Series and Working with Joss Whedon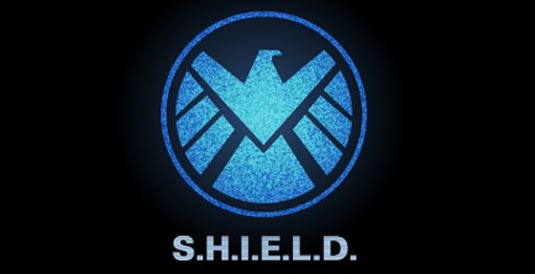 Production is just getting underway on S.H.I.E.L.D., the Marvel TV pilot for ABC, co-written and directed by Joss Whedon. And while it is only ordered as a pilot – a shame, and my bewilderment to this day – and will have to go through the typical process of the network viewing and deciding whether they will move forward with it, it's kinda seen as near-certain that ABC will put this one to series – I mean, it IS Whedon we're talking about – and then there's the fact that it's part of the bigger Marvel movie/Avengers franchise. At the TCA (Television Critics Association) press tour today, ABC's president Paul Lee answered some questions about S.H.I.E.L.D. and the potential it has to bring a different audience to ABC. You can hear more on that, as well as the possibility of Samuel L. Jackson's involvement in the series at the end of the article. The term 'co-viewing' is used for shows watched by parents and kids together, which Lee brought up when talking about the S.H.I.E.L.D.'s potential to reach a large and varied audience – especially considering it's connected to the third highest-grossing movie ever. He said,
"I talk about the emotion of the network and that it's 'smart with heart.' There is something which I talk less about which is very, very real at this network and it's real for Once [Upon a Time], which is we have more co-viewed show than any other network. That's partially why we have more stringent broadcast standards." Lee added, "I think we have something like 8 of the top 20 co-viewed shows on television,"
giving examples like The Neighbors, America's Funniest Home Videos, Once Upon a Time and Shark Tank, which he noted as "all the top co-viewed shows in the country." He also noted,
"Absolutely Marvel has the ability to bring the whole family around it. The truth about Joss is he has some great relationships in [S.H.I.E.L.D.] so there are a lot of really funny, male/female relationships – very flirtatious ones that go through it. But it's also Joss too and it's Marvel and there's a lot of action to it."
"We haven't yet seen the pilot," he stated, but added, "We fast-tracked that before the others and we're going to see it a lot earlier than the others and we're very hopeful that that's going to move forward to series and we'll build our marketing campaign early for it. But we do see that as the possibility of a show that we can bring both men and women and kids to."
He then added,
"By the way, the script's great. So I don't want to jinx it, because that may not mean a good pilot or a good series, but we're very excited about it. Joss is wonderful to work with. And by the way, [he's] thrilled to be on television, which I'm enjoying!
S.H.I.E.L.D. stars Clark Gregg, Ming-Na Wen, Elizabeth Henstridge, Iain De Caestecker, Brett Dalton and Chloe Bennet. Source: IGN